20 Business Ideas You Can Start From Your Garage
Posted by The Kings of Steel | Blog | August 31, 2017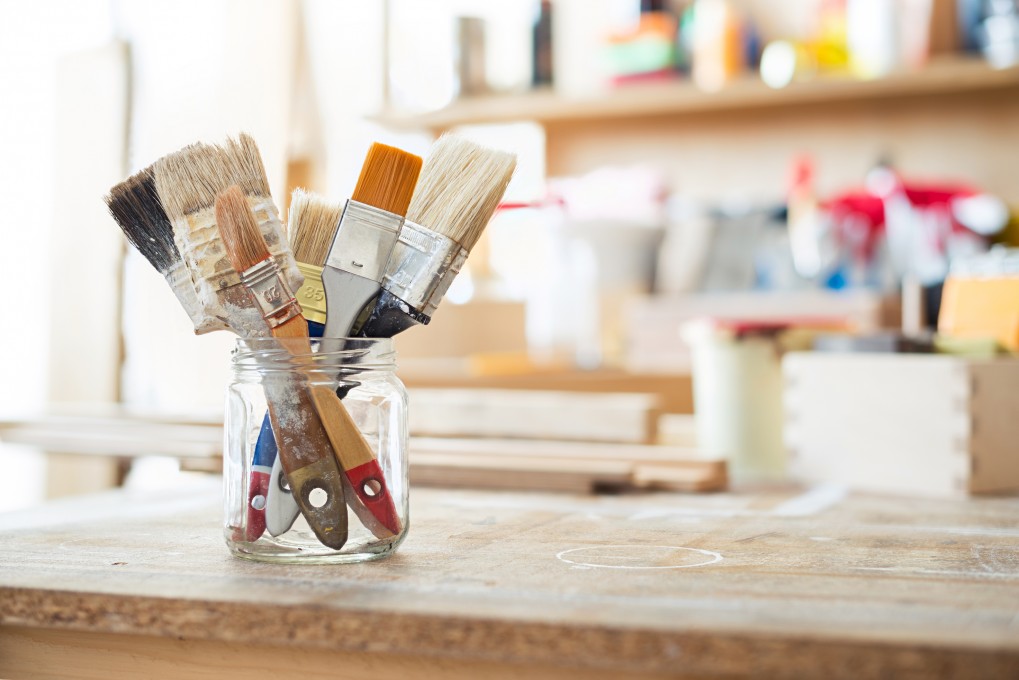 For many people, a big goal for life is to have complete independence; working for yourself, with your own business, out of your own home. The garage is the perfect way to kick off this dream by converting it into a work or office space, in those early days before your business starts to take off and you need to recruit staff and move to a proper office space.
Converting your garage into an office space is quite easy to do. Garages are quite large spaces, so with a bit of imagination and effort, you'll be able to start any of a very wide range of businesses in the space. After all, Apple itself started life as a garage business. We've pulled together 20 examples of businesses that have worked time and time again as garage businesses, but don't let this list limit you; take the initiative and the sky is your limit.
1. Music teacher
Music teachers generally work at schools or at home, and have a couple of specific needs in order to do their jobs well; they need a good sized space for the instruments, and they need it to be in a quiet space to minimise the disturbance to other people. For music teachers at schools this space will be provided, of course. But if you want to teach more than just children, taking on adult students and so on, then you'll likely need to work out of home, and setting up shop in the garage is a great option for have here. The garage will be detached from the main home, so you'll not disturb the rest of the family, and you'll have plenty of room to work with; you'll be able to put up shelves to hold books and sheet music, set up a sound system to record or play back your student's music, and fit instruments, even when they're as large as pianos.
2. Freelance writer
If you've got a way with words, then being a freelance writer is a potential career path. The good news is that for freelancers in the era of the internet, it's rare that they need to travel around for their work, so working out of a garage, anywhere in the country (or indeed, the whole world) is more than viable. All you really need is a good desk and chair, as well as a computer, an internet connection, a comfortable sofa to relax and muse in, and, of course, a good sound system to play music through as you work.
3. Social media manager
If you're going to spend half your day on Facebook, Twitter, and Instagram, you might as well make money from it, right? Just about every business on the planet is desperate to build a strong presence on social media, because it directly leads to improved sales and customer engagement, but they're not necessarily willing to hire someone full time to do this. There's a real opportunity in setting yourself up with a fast Internet connection and laptop, a comfy chair, and managing the social media presence of a number of local or small businesses.
4. Professional YouTuber
There are YouTubers making millions of dollars every year simply by broadcasting their thoughts on the platform. Many of them do so out of studio environments that rival television networks for production values, but almost all of them start out with a simple garage or basement recording studio and grow their audience from there. All you need to do this for yourself is to have a topic that you're passionate and knowledgeable about, an understanding of YouTube, and a quiet, undisturbed space to record the videos; hence the garage.
5. Personal trainer
Personal trainers generally work out of a local gym, where they have a captive and interested audience, but they're very rarely employees of those gyms, meaning they can also work from home in their 'spare' time. For people who are self-conscious about working out in public (such as at a gym), this is a valuable service that a personal trainer can offer. A typical garage is large enough to include all the basic gym equipment; as long as it's kept clean and is well ventilated, it will be a comfortable space for a fitness specialist to work. If you include a shower and a space for a computer so you can get your admin work done, you can keep all your personal training activities contained in the same workspace.
6. Web design
Another simple job (from an equipment and space perspective) is Web Design. All you need is a laptop or computer and place to work, and again, lots of businesses that need websites designed don't do so using full-time staff; they outsource to people like you. Web design doesn't require a great deal of manpower, so you'll be able to build up a very profitable business without having to bring on additional staff . Web design businesses usually don't need to source rented premises unless they establish themselves as larger agencies. Another benefit to doing this job from the garage is the fact that, at times, it can be a time consuming job, and websites have a habit of falling over at the worst times imaginable. When those 1am calls come in from panicked clients, you will be glad that your office is only a short shuffle away.
7. Run an eCommerce business
All you need to run a web store is a website, and a space to warehouse your product until the orders come in. When you're just starting out, a garage can save you a lot of money in paying warehousing costs. As a large space, a garage can hold quite a lot, and you can then arrange to have couriers pick up the product directly from your garage, or alternatively you can take packages to be sent out to the local post office. If your web store becomes successful, you'll rapidly outgrow what your garage can handle, and you'll need a proper warehousing and logistics system in place, but in those early days when you're just establishing yourself, that cost can be so prohibitively expensive that you never get started.
8. Craft making
There is an endless demand for crafts, whether that be homemade jewellery, photo framing, or furniture design. The garage is the perfect workspace for these kinds of projects, as they are generally made to order, and therefore you won't need to store a great deal of them. Whether you then sell them over the internet, or participate in local markets and shows, you'll just need a couple of benches set up in the garage to get production going. An added benefit here is, if a big order comes in, you'll be able to work through the night without disturbing the rest of the house with hammering or sawing.
9. Baking
A really good little business to get into is baking; if you were to partner with a couple of local cafes to supply them with cakes and pastries, then you could have a solid small business operating out of your garage. You'd need the space to install the various ovens and food preparation areas (which a garage has, but the typical home kitchen does not), and you'd be all set... with the added benefit that the lovely smells from the baking will make the whole house smell scrumptious.
10. Daycare operator
With this one, you of course need to make sure you're properly licensed and conform with all required state and national laws before opening a daycare centre in your garage. There are strict requirements about operating a daycare. But if you do qualify, you'll have an excellent opportunity to build a thriving business, as daycares are in serious short supply everywhere in the country. A garage is a good, safe area to set up, without any of the potential hazards that fill normal home spaces, and keeping work and home life separate, with the amount of noise and mess that goes into daycares, is a really good idea.
11. Dance instructor
Dancing is great for the body - it's high exercise, it's social, it's fun. Just about everyone likes some kind of dancing, but actually finding space for dancing can be a challenge. Dancing requires large amounts of largely empty space, making renting space to give lessons an expensive challenge at times, let alone renting a property to actually set up a dance school. Garages, however, are large enough to make for good dance studios for most purposes, allowing you to easily run classes (just be mindful that the music might disturb neighbours).
12. Grocery store
Here's an odd-sounding garage business, but it's one that can be very successful if managed right. People don't like travelling all the way into town for necessities if they don't need to, so a local grocery store that stocks regular day to day items would be a welcome resource for nearby residents. And, because you won't be stocking everything, you won't need a large garage to accommodate the store's needs. Just make sure you run a survey of the local area to get a gauge on what people who like to have access to, otherwise you might end up stocking things that don't get sold.
13. A technology company
Apple. Google. HP. Amazon. So many of the biggest technology companies in the world started out when a person - or a couple of people - had an idea and vision, and access to a garage. Technology doesn't take up much room - particularly if it's software or online-based technology, and potential clients or business partners don't necessarily care where the technology comes from or how the business is presented - it's fine if the head office is in a garage, as long as the technology itself works and makes their lives easier.
14. Consultant
A consultant's job is to be on the road most of the time, moving between clients, whether they be local, interstate, or international. It's also a job that's often solitary, meaning that maintaining an office that is left empty can be a waste of money. Consultants work easily out of home offices set up in garages, where they can store records and their computer. And in the event that a client plans on coming to them, most major cities in Australia have office space or meeting rooms for hire, if you're not comfortable with having clients attend a meeting in your home.
15. Repair service
If you're good at tinkering with broken things, there are a lot of broken things that need your expertise, and a garage is the perfect space to set up a repair workshop. People repair furniture, jewellery, technology, clothing, and right through to cars from their garage. All you need to do is set your space up, and then get the word out in the local area about your our services. If you're good, positive reviews will spread very quickly, as people speak highly of your business to their friends and family.
16. Graphic designer
Graphic designers or commercial artists only really need a good computer and an environment that suits their personality to get their creative juices going, and the great thing about running an office from the garage is that you can design it in whatever way suits you. You can fill it with colour and art, not care what other people might think of it, and then get on with the job of coming up with unique designs that will make your clients happy.
17. Architect
Architects actually need a lot of space for their computers and design tables, and they need to work for long hours undisturbed at times. For these purposes, a workspace in the garage is the perfect solution. With the doors closed, it's easy to settle in and focus on your house and landscape designing for long hours, undisturbed.
18. Photographer
Photography is another profession that needs a large space, in order to set up a photo studio with the lighting and equipment that's needed for best results. But, because work can be inconsistent for a photographer, it can also be difficult to maintain a rented space for this purpose. When you're just starting out and haven't got regular work yet, setting up in the garage can be an inexpensive alternative.
19. Laundry service
People in your local area would love to have access to a laundry service that they don't have to travel far to, but that can take this particularly boring chore off their hands. If you've got the space in your garage, why not convert it into a laundry service by setting up a number of washing machines and dryers and service your local area that way? Just be sure to charge people enough; the power and water usage of a laundry service is significant, and those bills will hit you hard each year.
20. Art and antique seller
People will travel great distances to buy an artwork or antique they love, and they don't necessarily care about where they bought it from. If you've got a good eye for these things, you can make a lot of money by acquiring art and antiques cheaply, and then putting them in the hands of someone who really appreciates their value. Have a solid online presence so that people know where to come to see the works, because you won't have a lot of people simply dropping by to browse, but using the garage to store these works is a great way to use the space.
Utilising your garage space for a great business
These are just 20 ideas, but there is so much more you can do with your garage with a bit of creative thinking. So many businesses start out in garages because they're cheap and efficient ways of accessing a large amount of space, so if you've got an entrepreneurial mind, then this might just be the best way to get your business started.