A Guide To Waterproofing Your Garage To Protect Your Belongings
Posted by The Kings of Steel | Blog | May 19, 2017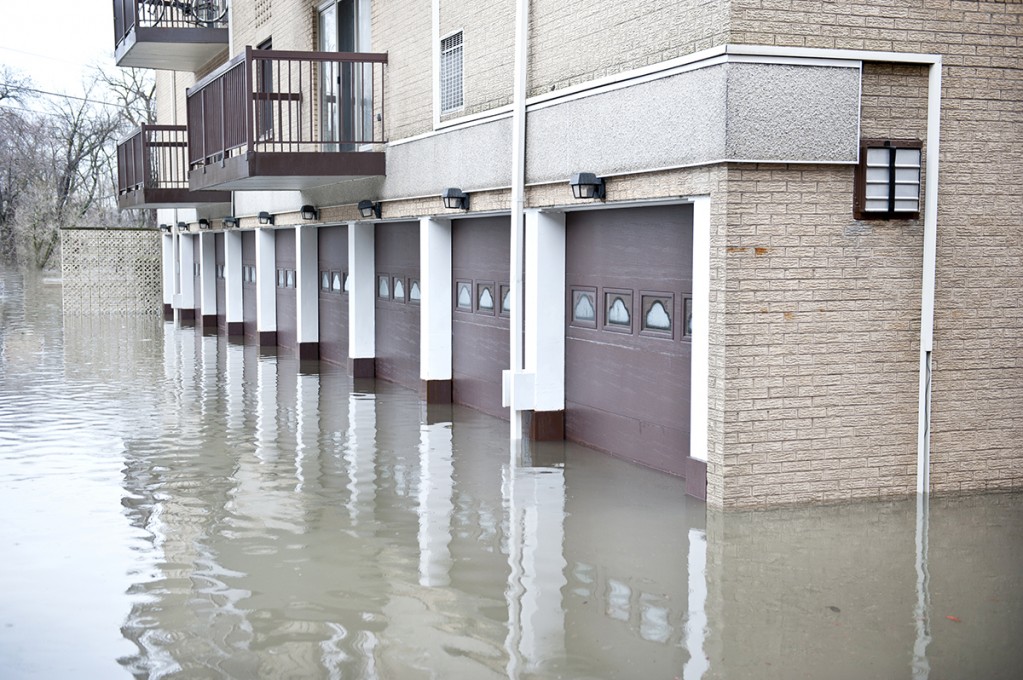 These days however, many of us want to use our garages for more than just storing our cars, and we want to know that anything we put in them will remain dry and intact.
Modern garages now feature sectional and roller doors that are made to withstand harsh weather and keep water out of the garage. However, if you have an older style garage that's letting in water, then waterproofing it yourself may be your best option.
Waterproofing options
There are several different options available when it comes to waterproofing your garage. These include;
Crystalline concrete agent – This is a permanent solution which requires no re-application. The crystals grow with the concrete, filling up the spaces and pores to create a waterproof barrier. And if cracks ever appear, the crystals can be re-activated to fill and restore the waterproofing.
Waterproof paint or epoxy – Simply apply the paint or epoxy directly onto the walls and floor, and leave it for a couple of days to dry and cure.
Waterproof membrane – This is applied to the underside of the concrete slab when the garage is being constructed, preventing any moisture flow at the source.
Polypropylene garage floor tiles – These tiles are water and spill resistant.
While all these methods have their individual merits, the most effective method for waterproofing garage walls is known as 'tanking'.
Tanking slurry
Tanking is a cost-effective method often used to prevent groundwater from entering basements and cellars. For this reason, it's also highly effective in waterproofing garages. It is relatively easy to apply yourself and doesn't cost a great deal of money, making it the ideal DIY solution.
Also known as cementitious tanking, tanking slurry is a specially formulated mixture designed to stop water ingress, and prevent walls from becoming damp. It comes either premixed or in ready-to-mix powder form (just add water) and its mixture of cements, aggregates, chemical modifiers and acrylic polymers all work together to form a waterproof barrier.
The steps involved in waterproofing your garage using tanking slurry are as follows;
Prepare the walls - Ensure the walls are clean and free from coatings, paints, plaster, renders and dust. Fill any cracks or holes you find as well.
Wet the walls and floor – Make sure your garage walls and floor are wet before applying the slurry. They should be damp, but with no standing water.
Prepare the slurry – Follow the manufacturer's instructions and mix enough powder and water to last 30 to 40 minutes, being sure to wear a face mask and goggles to protect your eyes and skin. Mechanically mix at slow speed while adding the powder, and continue mixing for a couple of minutes at the end to ensure a better consistency.
Apply the first coat – Apply the first coat of mixture directly onto the brick or blockwork by brushing in a horizontal direction. Apply it up to one metre high on the wall and about 10cm out across the floor.
Apply the second coat – When the first coat is touch dry (takes anywhere up to 24 hours), apply the second coat.
Apply a render – 24 hours after applying the second coat, apply a coat of breathable render and allow the whole thing to cure and dry.
Mould
If after waterproofing your garage, you find that items being stored in there are still damp and have a funny smell, it could mean your garage has a mould problem. If it has poor ventilation and little natural light, it will encourage the growth of mould, which needs to be eradicated due to its health implications.
Mould is toxic and can not only cause illness, but can also exacerbate existing illnesses such as asthma or allergies. If you find evidence of mould, your garage will need to be scrubbed out thoroughly with a preparation such as distilled white vinegar or hydrogen peroxide. You will need to wear suitable protective clothing while doing this, such as gloves, glasses and a mask.
A better alternative
A much better alternative to waterproofing your garage would be to have a watertight space to begin with. Obviously, hindsight is a wonderful thing, but if you do have the opportunity, such as when you are constructing your garage or renovating an old one, opting for a quality weatherproof garage door will pay big dividends in the long run.
For example, ARD Garage Doors are built to withstand the harshest weather conditions and all doors feature:
Hi-tensile pre-painted steel construction
A centre axle drum to prevent distortion in strong winds
Heavy-duty roller guides and double-edge webbing for smooth, easy rolling
An aluminium bottom rail for added strength, with a large neoprene weather strip to keep out the water.
Proven to work in cyclonic, hail and high wind areas, you won't do better than an ARD Garage Door, and you can find out more about them here.