5 Impressive Garages Owned By Celebrities
Posted by The Kings of Steel | Blog | June 16, 2016
So how exactly does a revhead with the money and means to own their dream fleet keep and maintain their multitude of rides? The answer is within some mindbogglingly huge and awesome garage complexes.
Jay Leno's Fleet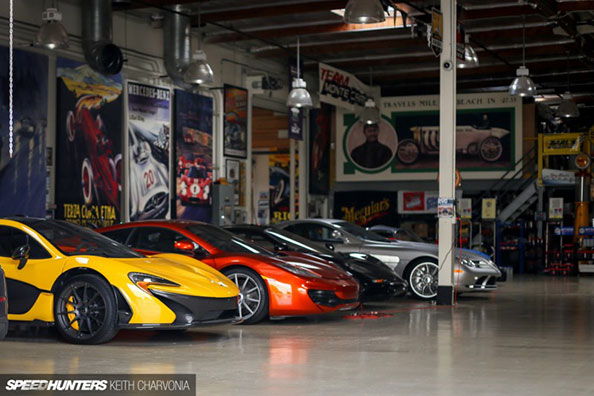 Image via Speedhunters
The owner of the largest exotic car collection in the states? Former host of The Tonight Show, Jay Leno. He might not be the first person you think of when you think of motorhead lifestyle, but the full extent of his love for petrol can barely be conceived.
In his Big Dog garage (if you can call it that) he's got 17,000 square feet of car storage, a fully outfitted machine shop, specialist tools such as a water-jet cutter, and a gourmet kitchen to feed him and his mechanical team. Oh, and about 200-odd exotic cars.
A truly staggering testament to what money can buy. We don't know how much he paid for the cars and facility, but he spent about 450k USD just reducing his eco-footprint in 2010, so it's probably a little more than that. Yeesh.
John Travolta's Garage (and...runway?)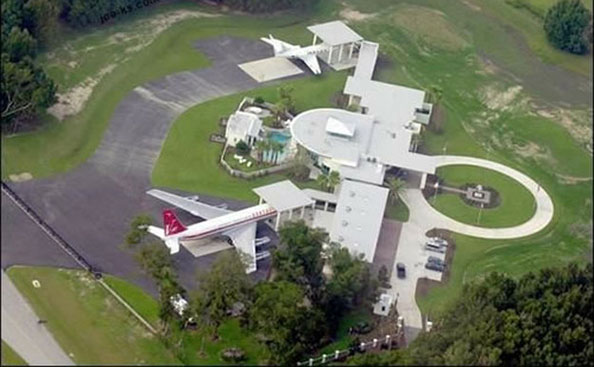 Image via GarageLiving
John Travolta's house in Florida has an 'okay' garage. After buying it from Frank Sinatra, he's outfitted it up. It's got 16 cars, enough room for his family to live comfortably, and, oh, two runways for his fleet of private planes to land and take off.
That's right, Travolta's garage (also known as "Jumbolair Aviation Estates") is also the world's largest private airport. For Travolta, mere cars are apparently small time -- he's a qualified pilot, and can fly jumbo jets, so he's scaled up a bit in his choice of garage.
Which isn't to say that his car collection isn't up to snuff. He's got a Classic Thunderbird, a Jaguar XJ6, a Rolls-Royce Phantom, a 1970 Mercedes-Benz 280SL, and a grand total of 6 private planes.
Edging just a little bit on overkill. Almost.
Bieber's Fleet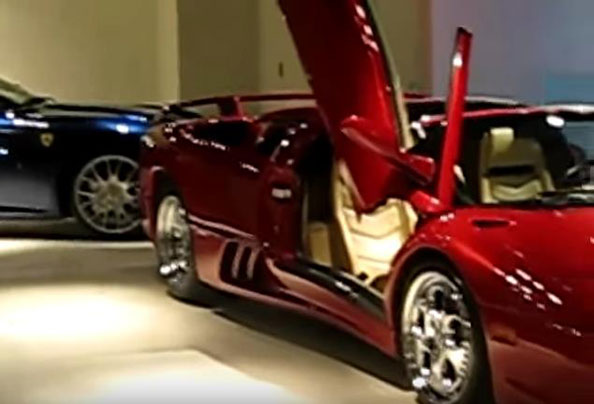 Three years ago, Justin Bieber had 1.2 million dollars worth of cars alone, including a sleek black-finner Batbike that his dad got his for his 19th birthday. He stores them in two separate garages within his mansion.
As you might expect from Biebs, he's showy with his models, sporting a gigantic showfloor to house his Ferraris (and his adorable little smart car). He likes his cars almost as much as he likes driving them. Now all he has to do is learn to drive without getting a ticket -- he's been ticketed about four or five times now, for everything from speeding to turning from the middle lane. Good job, Justin.
Jerry Seinfeld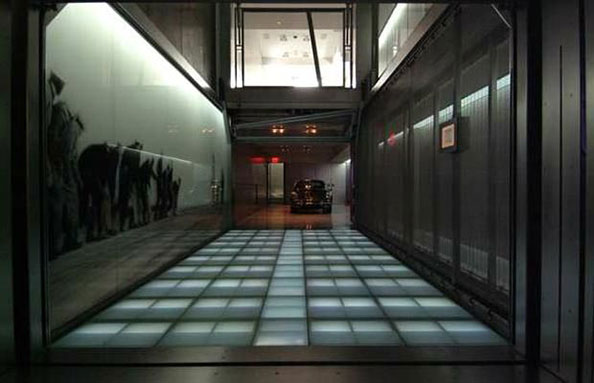 Image via Complex.com
Jerry Seinfeld's garage has a simple-looking opening near Central Park, but inside is a three-story complex that houses his four dozen Porches. It's segmented into four separate garage areas, a pool room (the one with cues), a kitchen, and an office to work from.
It's situated about three blocks from his actual home, hence the extra emphasis on easy living. Seinfeld also has a whole CCTV setup hooked to his smartphone, so that he can check up on his cars wherever he goes in real-time.
Ralph Lauren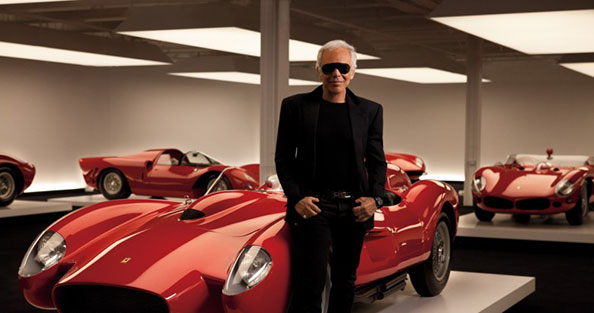 Image via TheRichest
I think we all wish, just a bit, that we could have the dosh to colour code our garages. Ralph Lauren's garage, shown above, has a lot of red in it, the reason being that that's his red garage. He's got a different section of the ex car dealership that he uses as a private garage for different colours.
The garage is called D.A.D, which is also the initials of his sons: Dylan, Andrew, and David. Very sweet.
The entire complex is designed by the VP of Ralph Lauren, Alfredo Paredes, and is decidedly on the 'viewing' end of the spectrum over the 'driving' end.