7 Signs You Should Replace Your Garage Door
Posted by The Kings of Steel | Blog | September 17, 2015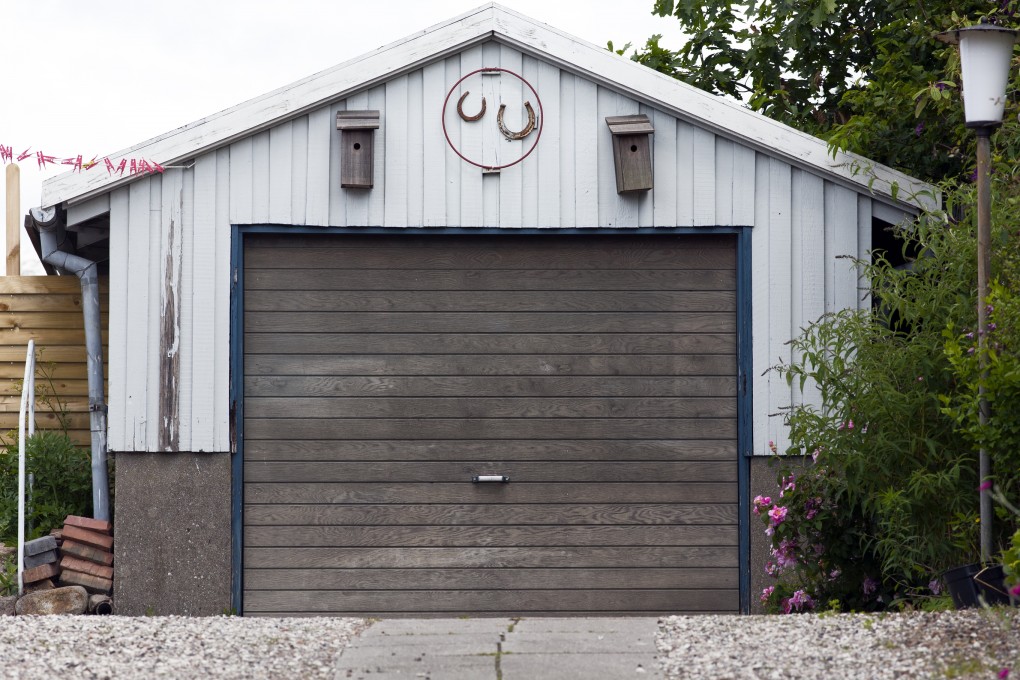 The garage door is one of the most used doors in any building. It's easy to take for granted, as it's often ignored or forgotten for its real value. The garage door provides you with easy convenient access, additional security, and can even add value to your home from an aesthetic perspective. Despite being a part of your routine every day, it's important to take note and ensure that your garage door is in good health and working the way it should. Over time, your garage door can age and stop functioning as it was initially designed. There are a number of signs that may indicate that you need to replace your trusty garage door.
Strange noises and movements
Over time, garage doors tend to start making louder noises, and this can be normal. If you notice strange creaky noises, excessive straining, or cracking, then it may be time to replace the door. New noises and louder noises are signs that the garage door is starting to deteriorate, and this can eventually lead to more problems and maintenance costs. Furthermore, an increase in the amount of shaking that occurs when the door is operated, or even a general slowing of its usual operation can also signify that it's time for it to be replaced.
Repeated breakdowns
If your garage door has trouble opening or closing and this becomes a more frequent occurrence, then it's a good sign that it is in need of replacement (or will need replacement in the near future). If breakdowns are regular and occurring more often, the costs involved with each maintenance callout and replacement of parts can easily warrant replacing the door entirely for a newer model.
Lack of security
Many older style garage doors do not have the same levels of security as their newer counterparts. This is because materials have changed over time (for example, from wood to steel), and construction methods and features have also evolved. Many newer garage doors are much sturdier and can include additional locking features that aren't available on older or original doors. It's vital that your garage door has the same, or ideally better, security than the rest of the building as many older garage doors end up being a weak link in security and are ultimately targeted by savvy thieves.
Ageing design
Over time, garage doors have benefited from improvements in functional design as well as modern architecture and design trends. A newer, more stylish garage door can add significant curb appeal to your home, and therefore additional value to your property. Garage doors are now available in a number of styles and formats, with windows and other modern additions such as anodised frame providing greater functionality and impact.
Lack of insulation
Insulation is an important part of overall home comfort. If a property is well insulated, it will have year round comfort and more energy efficient overall. If a garage door is poorly insulated, or its seals have deteriorated, this will compromise the energy efficiency and comfort of the rest of your home. As with security, the garage door can be the weakest link from an insulation perspective. This can result in higher electricity bills, and a newer garage door can quite easily solve this issue.
Lack of safety features
New garage door models often incorporate additional safety features like sensors and auto-retraction in the event of an obstruction. This is particularly important if you have kids in the home, as older doors can pose a serious threat to the safety of children. Older models do not benefit from these technological advancements, so this may be a consideration for new families.
External deterioration
If your door is peeling, cracking, or dented, it may also be a time to look at having it replaced. Other than looking unattractive, external deterioration can signify a compromise in the structure of the door. Any sagging sections can furthermore pose a threat to the structural security of the door, and can cause maintenance issues if they get caught in the roller. After years of service and obvious signs of degradation, it may be time to replace the door with a new one.
It is very easy to take your garage door for granted and ignore any signs of deterioration, but it is vital to remain aware of its condition and performance over time. These signs can help you identify whether replacing your door is necessary and giving your garage door some love and attention can go a long way in improving the value of your home, the performance of the door and the safety of your home and family.