8 Garage Improvement Tips For Boosting Your Home S Resale Value
Posted by The Kings of Steel | Blog | September 20, 2017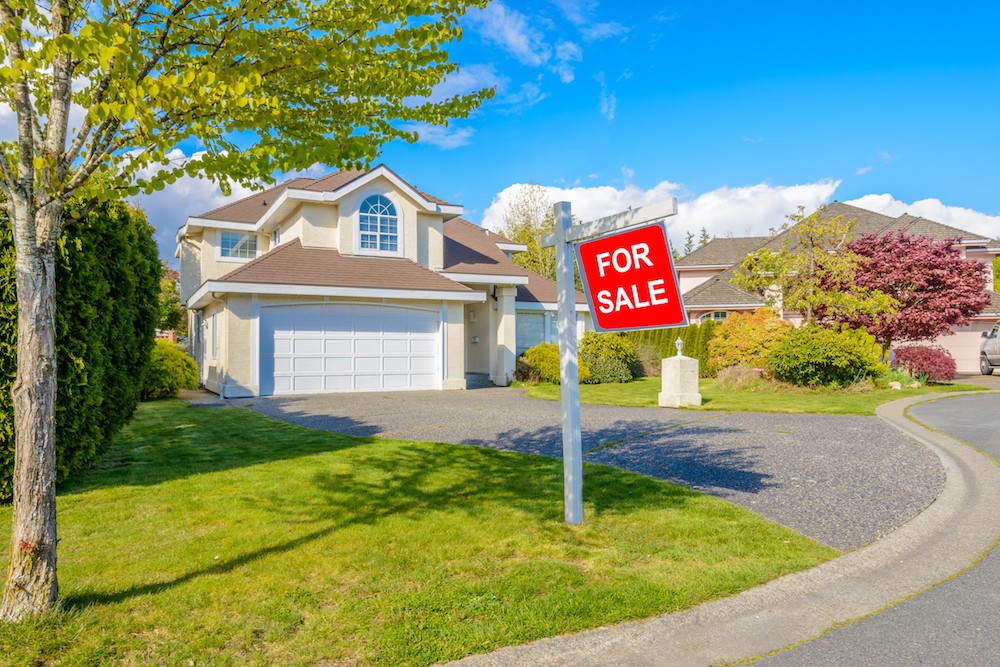 Your garage is a key feature of your home, both because of its appearance and functionality. Yet many people don't utilise their garage space to its full potential, which can eventually end up dragging the price of your home down if you put it on the market. We've put together some easy ways for you to spruce up your garage, so that you can both enjoy it while you're living there, and put it to use boosting your house's price when it comes time to sell.
1. Insulate your garage to keep the cold out
For most Australians, the garage is more than just a place to store the car. It's a workshop, a gym, a rumpus room, or even a place to entertain at Sunday lunch. Insulating your garage helps keep the cold out in the winter months and reduce heating bills for when you want to use your garage for more than just parking the car. Our Stratford 3000 Sectional Garage Doors also come with an insulation layer between two steel layers for the ultimate thermal solution.
2. Get organised with your garage storage
A neat and tidy garage means plenty more space to store essential tools, big boy's toys and family belongings. Consider the following improvements to your garage:
Storage shelves to make use of that wasted high space
Tool pegboard for clever organisation and access to all your tools
Wall mounts for classy bike storage
Foldable workbenches to make better use of space when you need it.
You can also add your camping gear into all-weather sealable tubs, so you can be organised and ready to go on a spontaneous camping trip at a moment's notice.
3. Turn the entry corner into a mudroom
A mudroom is basically a place to store wet weather gear, umbrellas, shoes and other outdoor essentials so they don't track dirt and mud into the house. If your garage has a doorway into your home, you can turn that corner into a handy mudroom by simply installing a few well-placed hooks, some bench storage seating and some shoe storage racks (along with a welcome mat). Then you're all set!
4. Improve your home security with a new garage door
For many homes, the garage door can represent a weak spot in overall security. Often, typical garage doors can be easily opened and broken into. If you keep valuables in your garage, or have doorway access to your home, it might be time to think about a more secure garage door.
ARD's Sectional Garage Doors are made from a combination of high tensile steel, aluminum and neoprene, giving them superior strength while still ensuring smooth operation. Made to fit, triple layer construction provides added durability for when you absolutely can't compromise on the security of your car and home.
5. Update your garage with a carriage house style garage door
A carriage house style is typified by rows of small, square windows along the top of the door. While this looks great, if you use real windows, you can be sacrificing security for aesthetics. However, you can get this look by simply painting on the 'windows', giving a nice cosmetic update and plenty of curb appeal to your home. Made from high tensile steel and aluminium Colorbond, ARD Garage Doors offer the perfect balance of style and security for your faux carriage house door.
6. Repurpose your garage
If you no longer need all the space in your garage for parking cars, there are a number of fun and fresh options for extending your home living space into your garage. Check out some of these cool repurpose ideas or dream up your own.
Turn your garage into a laundry
Turning your garage into a laundry lets you collate all your laundry needs into one space. Forget carting piles of clothes to the living room for folding and ironing. Having everything you need in one space makes this mundane task much easier and simpler.
To do this, first make sure you can run water and electricity to your garage, then sketch out your design. Make maximum use of space by hanging the dryer on the wall, as well as considering extendable clothes hangers, purpose built storage, folding and ironing areas. If you're feeling luxurious, installing a TV can keep things interesting as well.
Convert your garage into a living area
Great to use as a secondary space for the kids, creating a home theatre (complete with giant flat screen or projector) means a cooler space to relax on hot summer weekends. You can convert a section of your garage into a living space by laying down a few well-placed rugs and couches. Also be sure to choose light furniture, so that it's easy to move around when needed.
Create a pet sanctuary in your garage
Show your furry family members some love by converting your garage into a space just for them. Create a home or sanctuary where they can relax and play, with scratch posts, interesting challenges, blankets and their favourite toys. You can also set up a grooming station so you can easily pamper your pet away from the laundry and kitchen, keeping these areas hair-free.
Turn your garage into a powder room with secondary shower
If your family is expanding, a secondary bathroom in the garage is the perfect solution to those frustrating mornings spent waiting in line for the bathroom. Just remember to keep it simple and easy to clean, so you can use it as a pristine bathroom for when guests come to visit.
Convert your garage into a music studio
Throwing down a few Persian rugs is just the beginning of this handy conversion for the budding musicians in your home. You'll need access to enough power for amplifiers and recording equipment, plus soundproofing to keep the neighbours happy. Installing a new high tensile steel garage door from ARD can help with soundproofing and securing your new music studio.
7. Get better curb appeal by updating your garage door
Thinking of selling your home? Many homeowners spend tens of thousands on expensive renovations inside the home, only to see little return on investment. That's because when it comes to selling your home, curb appeal is the most important area to spend your renovation budget.
Curb appeal can make or break a first impression, and one of the biggest features at the front of your house is often the garage door. If your garage is old or outdated, why not invest in a brand new, secure roller door or high tensile steel sectional garage door from ARD.
8. Increase return on investment
Year after year, studies show that for minimal outlay, upgrading your garage door can bring significant return on investment. The benefits to curb appeal, security, resale value and general enjoyment of your dwelling make upgrading your garage door a no-brainer for anyone looking for a simple, cost effective way to renovate their home. Talk to ARD today about how we can help improve your home with a brand new secure and stylish garage door.