Designing The Perfect Garage For The Modern Home
Posted by The Kings of Steel | Blog | June 21, 2017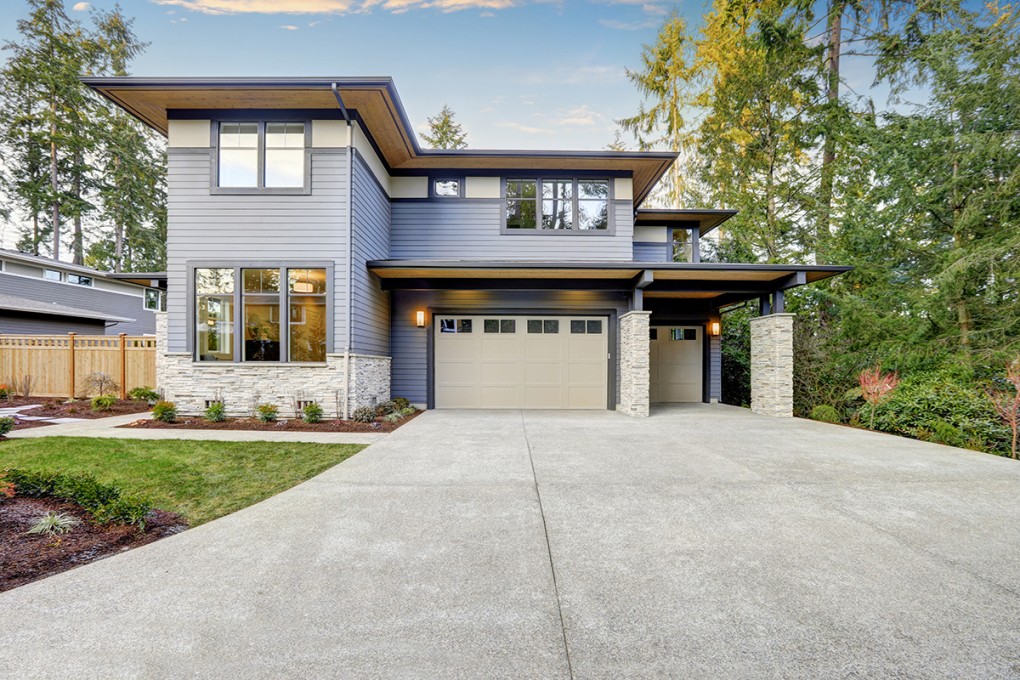 One of the most exciting aspects of owning your own home is having the freedom and ability to customise it to your own style, preferences and needs. You can choose the colour scheme of the interior, the intricate details of your garden landscape, your window frames, and the exterior materials and paint colour. However, one aspect that homeowners often forget to consider or customise is their garage.
The garage may be seen as just a section of the home to store cars, maintenance and building tools, weekend toys such as boats or personal knick-knacks, but it needn't be a section of the home lacking in style or excellent, quality design. Garages can instantly complement the existing style of any home… if they're designed correctly. Garage design options and layouts have majorly diversified over time, leaving you with free reign for designing the garage of your dreams.
ARD Garage Doors have a number of garage designs that are sure to seamlessly blend into the existing style of your home, or unleash your creativity when designing a new home.
If your home is… Mediterranean-style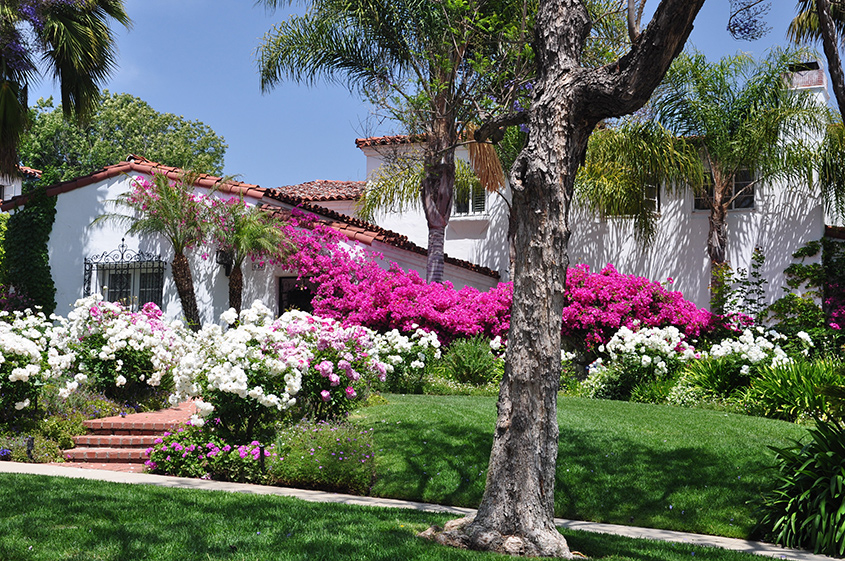 When you think of the Mediterranean, you envision crystal clear water, with the infamous blue and white house exteriors dotting the coastline. There are many homes that have drawn on this Mediterranean style and colour scheme for their design.. One of the clear determinants of this style is the white coloured exterior, as well terracotta elements and arched entranceways. By incorporating a neutral or bronze-coloured ARD Garage Door into your garage design, it will blend well with any Mediterranean coloured exterior, giving the home a Grecian, summery feel.
If you need… an above-ground garage
Although a bold move, many homeowners are now choosing (or needing to) design their garage to be on top of their house. Conventionally, a garage would be located on the side of the house, however, for homes built into hills or on steep inclines, garage spaces as the first point of entry to the home can be more convenient when located on top of the other rooms. With the right elevation and design, a rooftop garage or carport is a handy idea to make your home stand out in the neighbourhood, and give your home a modern, sleek feel.
If you need… a basement-level garage
In comparison to what's mentioned above, another bold move is to move the garage to the basement of the home. This again works for home designs that need to incorporate a hill or incline. However, just because the garage is slightly hidden, doesn't mean you can't show it off. The entrance to the garage can still be visible in most cases, and can be styled to mesh well with the rest of the home. Depending on what entrance the garage is required to have, you may choose a roller door or a folding design door, for ease of access and simplicity of design.
If you love… black and white monochrome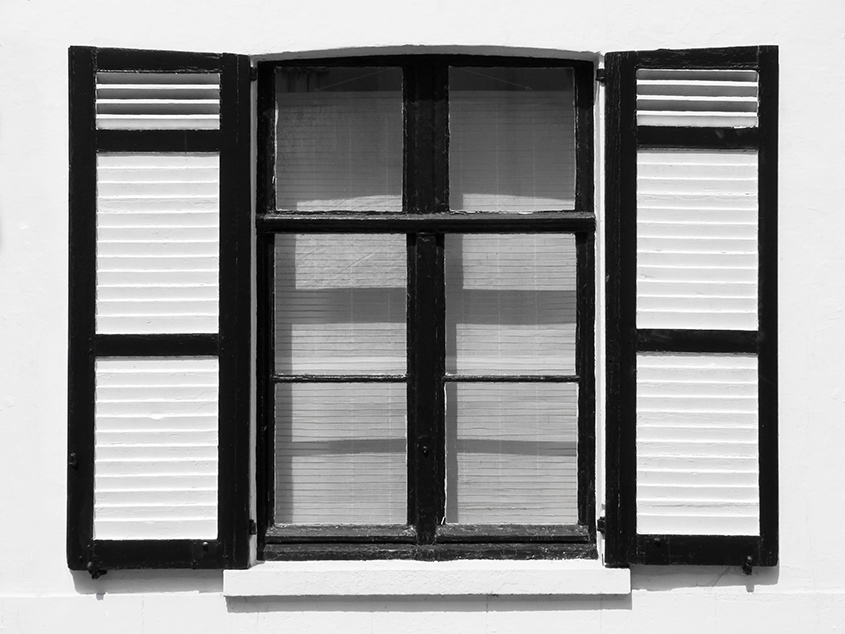 When planning a home renovation, colour is often one of the first visual aspects that designers, architects and homeowners will consider. If you're thinking about which particular colour scheme to choose for your home design, black and white monochrome is a staple classic. The home could feature a white exterior with accents such as black doors and shutters. This colour scheme also ensures you have free reign on your interior decor, as most statement colours will complement a monochrome backdrop. This minimalistic colour arrangement works well with garage door choices as well, with a black garage door being the perfect statement addition to a white house exterior.
If you're considering… a car elevator
As crazy as it may seem, many designers are now helping homeowners to secure their prized car, by ensuring the car (literally) never leaves the sight of its owner! Home designers are now incorporating elevators from the garage to the living-room level of the house, to move the car from where it is initially parked to the more commonly used level of the house. Not only does this make it very easy for the user to enter and exit their car quickly, but it also gives the opportunity to show off the vehicle a little more than usual. Definitely a luxury consideration, it's something to remember if you're building a new house, have a really nice car to factor in and have some extra cash to splurge.
If your home is… barn-style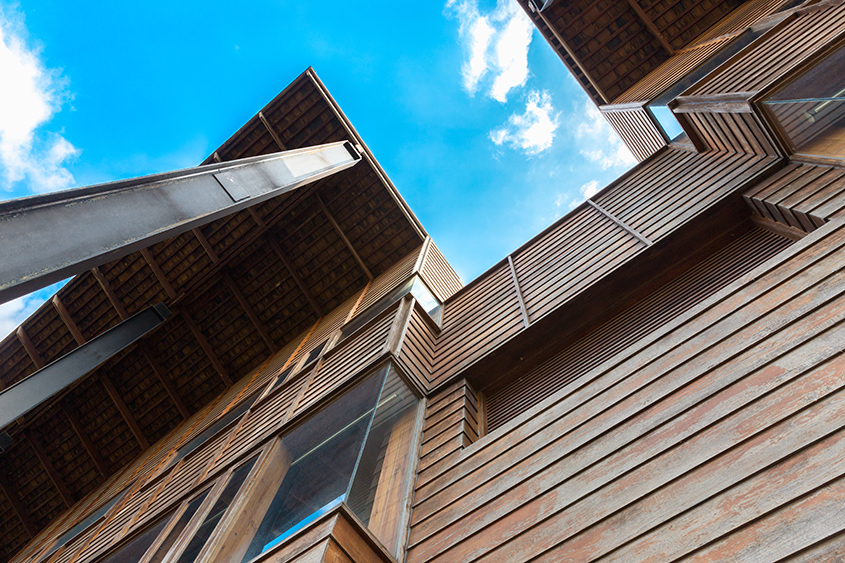 Not all homes are minimalistic, modern, contemporary pieces. Rustic barn-style homes are now entering the scene, and can be just as luxurious and filled with mod-cons as their counterparts. Transporting you to a scene reminiscent of a luxury mountain resort or country getaway, there are many homes now looking to achieve this look through wooden features and barn-like styling. By choosing a garage door matching the dark brown and oaky colours of the home, you can highlight this theme with natural stone flooring and additional wooden features in the interior of the garage. Alternatively, you may be referencing the red coloured barns of countryside America, in which case a red and white barn-style opening to your garage may be the best fit.
If you need… sectional garage doors
You don't need to have one large garage door, or even two smaller ones, to satisfy your garage needs. ARD's sectional garage doors are custom-built and and can be made to fit any size of garage, with a wide range of colours available to suit the home's specific design. You can also change things up by installing a short-panel garage door, to allow room for a smaller door beside a standard size door. This is perfect for accessing your vehicle when you need to, and then using the smaller door to access your storage.
If you'd like… a sliding door garage
You don't have to choose standard types of garage doors for your home. Sliding doors are normally used for openings to the living areas of your home, however they can also make great doors for your garage entrances. Sliding doors are able to be custom built to various sizes, and a number of different materials are available on the market. Whether you choose a traditional glass sliding door or opt for a wooden or steel door instead, this style of garage opening will no doubt be an attractive feature piece of the home design.
If you need… a windowed garage door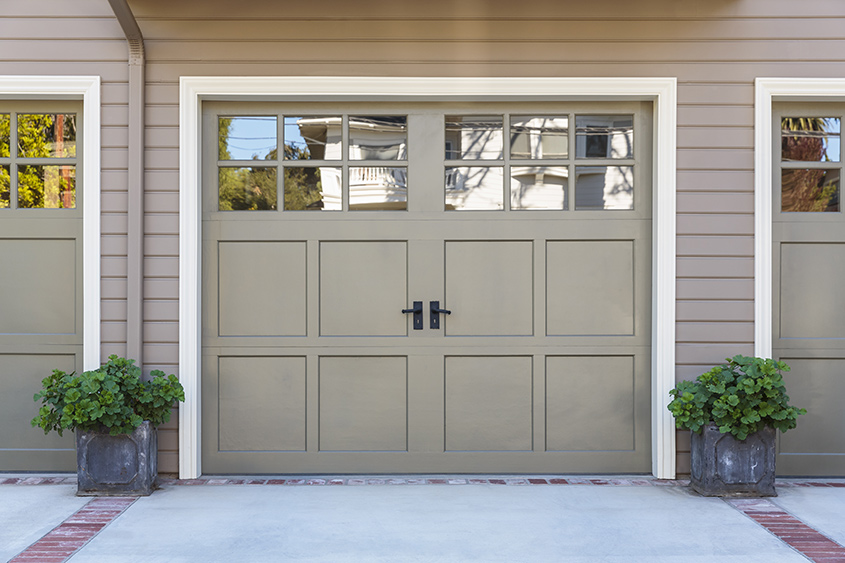 Garage doors come in a variety of colours, styles and materials. Luckily, you can now choose garage doors that are a combination of all of these things. Wood, glass or aluminium and steel doors can now be customised with various sized windows installed into the panel itself. This is a great way to ensure the garage door blends in with the rest of the home's exterior. Because many modern homes are now built and designed with sleek and strong geometric lines, choosing a garage door with this same detailing will help to keep the design flowing throughout the exterior of the home.
When you need to have… the right lighting
Sometimes, it's not all about the garage door itself, but the accessories you choose to complement it. Many people often forget that exterior lighting can make or break the way a home looks. Not only can you really throw the spotlight (literally) onto the well-built design that is your home, but you'll also be avoiding certain safety and security issues, by ensuring the home is well-lit and easily visible. The exterior lighting also adds another extra bonus, by deterring would-be thieves. Whether you choose standard lanterns or recessed lighting, there is no doubt that lighting can really highlight the features of your exterior and garage.
If you love… slat design doors
Roller doors are a classic staple for all garages, and meld well with all styles of home design. There are plenty of different materials to choose from for your garage roller door, with steel being the best choice to combat both severe winds and stormy weather. If you want to find a roller door that is slightly different in style, or perhaps you live in a location where this type of weather is quite rare, slat garage doors can be a good choice. Just as the name suggests, these types of garage doors are made of horizontal 'slats' that have either wide gaps between them, or minimal distance to increase privacy. If the interior of your garage is clean and tidy and you want extra light within it, this type of door is the perfect addition to a home that already features slats within its design and fencing. These doors are made of various materials, so you can choose the right one for your environmental needs.
If you love… the French door style
If you love French doors or already have them within your home, why not use this style of door for the garage as well? French doors are a traditional, elegant look that designers all over the world have fallen in love with. Not only do they look amazing, they are an absolute classic that helps to bring more light into any room. And they can do the same for your garage! No longer does the garage have to be this dank, dark area that is simply a place to store your car. Instead, with the right treatment and right lighting, it can be a welcoming space for your vehicle, tools and general household items. French doors are great for all areas of the home, and incorporating them as your garage door style will help to make the design of the home flow throughout the entire exterior design.
If you need… a multi-use garage
We all get tied up for space around the home, and if you're a bit of a DIY enthusiast or you need to design a garage that's going to accommodate lots of toys, chances are you're considering building a pretty large space. While many people have a backyard shed to fill with gardening equipment and tools, it's easy to also design your garage so it can do it's part in storing household goods. With the right design and fitouts, there are plenty of modern toolboxes and storage solutions for sheds that can easily also be installed against the walls of your garage. Tools and other accessories needn't ever get lost again if you have the right storage solution installed. Not only will your garage become a place to park your vehicle at night, it can also double as a workplace for those weekend jobs.
Custom-wood doors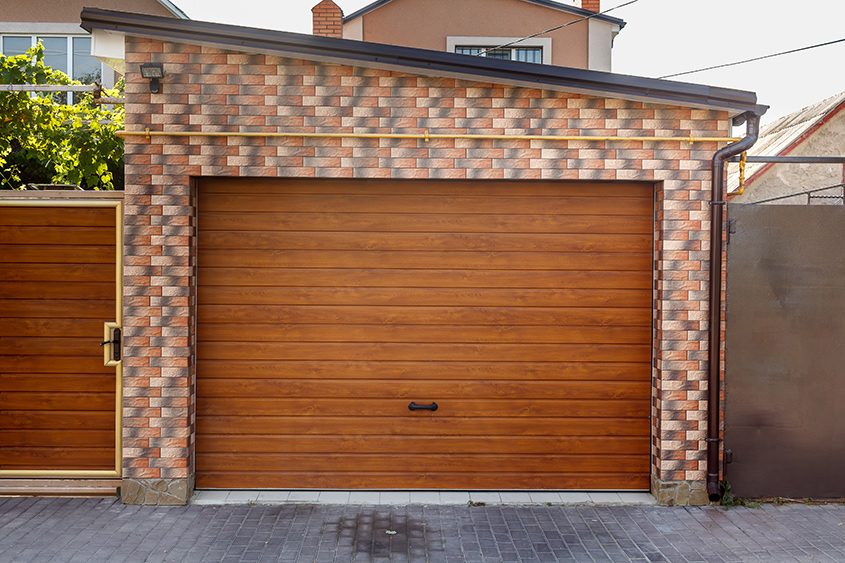 Wood is a relatively easy material to maintain, depending on where you live. If you live near coastal areas, wood may not be the best choice, as it can require extra maintenance to keep healthy in moist environments. However, wood is a classic material that looks good used in many different home styles. There are plenty of different types of wood to choose from for garage doors, as well as different lacquers, that can help to create a unique shade of wood to complement the rest of the house. As well as this, some custom wooden doors are created with glass panelling to allow extra light to enter, which is perfect for those looking to use the garage as more than just a vehicle carpark. Wood is also a natural sound barrier, so is great for garages that are facing busy streets, for example.
If you need… an acrylic garage door
If you're looking for a garage door that is stylish, strong, durable and blends well with the rest of your house, acrylic can be a great choice. Often available in a number of different shades and opacities, they can also help to create the illusion of space and allow more light into the garage. And don't let their looks deceive you - they're actually made to be quite strong and weatherproof, so they make a great choice for a number of different homes in different environments. With light-adding features, they can make a real impact on the look and feel of your home.
For the ultimate garage door… choose steel
While a steel roller door may seem very conventional and the obvious choice, it's important to note that it's the obvious and most popular choice for a reason. Available in a wide variety of colours and customisable to suit any size, height or style requirements, you can't go wrong with a roller door made of hi-tensile, pre-painted steel. To prevent distortion, be sure to choose a steel roller door with a centre axle drum installed, which helps your roller door to stay strong and durable, even in the harshest of conditions. Another plus is that steel roller doors are easy to use and maintain, as they can be installed for use with remote garage door openers, for even greater accessibility.
Designing garage doors for the modern home
Depending on how much money you have to spend, what design your home currently incorporates and whether you want to focus on style or function, there are a number of different features, accessories and doors to choose from to make your garage and home complete. From the solid steel roller door, to custom wooden doors, to an interior elevator for your car to be sat in the living room of your home, the choices are almost endless when it comes to including both function and style for your home exterior and garage.