How To Choose A Colour Scheme For Your Home S Exterior
Posted by The Kings of Steel | Blog | January 15, 2017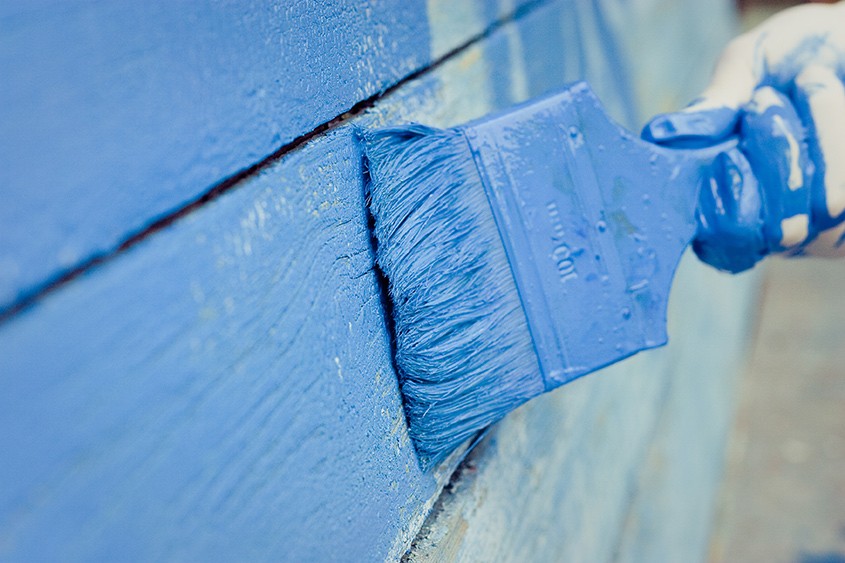 And Tony Abbott always wore a light blue tie for the same reason. When it comes to your house, though, you can't just paint it plain white and be done with it. It has to be distinctive, eye-catching and tasteful, but not too distinctive or too loud or too weird, because that would cut the value of your house.
First things first
Before you do anything else, you have to think what will be staying after the painting is done. Most houses are not a blank canvas because bricks, stonework, flowering shrubs, trees and paths will all still be there, so you need to think what will work with those. The roof won't change either, so if you've got an unusual tile or a Colourbond roof, take that into account. The same goes for any other distinctive features like screen doors, tiled porches, or garages that have a permanent colour finish.
Choosing is the hard part
All those fine shades and so many colours complicate the choice. Still, the good news is that you really need to choose only one main colour. Modern houses often have a brightly-coloured feature that stands out against the white or grey finish of the building, but for most houses you really only need one colour (or two if you're repainting the colour feature as well). It's a mistake to try and create a rainbow effect with three or four (or even more) colours. Pick one colour that makes you happy, and then you only need to choose a contrasting accent colour for doors, windows and the garage door (assuming you need to paint it).
What about heritage?
If you have a house that was built any time before the last decade or so, you should think about the original colour schemes for that era. That's especially true for a house built in the 19th century – Victorian or Federation. The oldest terrace houses, of course, don't have a garage (unless one was added much later, but that's very rare). For those houses, generally stick with some kind of gold with green or Tuscan red trim, although every shade of grey is also being used in many places.
Any house built before the 1940s – mainly Federation or California bungalow – can also simplify things because they were mostly built of brick with stone accents. If that's the case, you only have to pick colours for the trim and the doors. Garages started to appear in the 1920s when it became possible to live further from the CBD. Blocks were bigger and wider, so garages were often built at the end of the drive down near the back fence. Even if the garage is not attached to the house, you should stick with the one colour scheme for both.
The big choice is whether to pick the same colour for the front door as the entire exterior. If you've still got one of those double doors on your garage – the kind that are now almost considered antique, if not obsolete, you'll probably need to repaint it the same colour as the other doors, particularly the front door.
If totally original features is not your thing, it might be best to think of upgrading to a new automatic garage door that matches, or at least fits well with, the trim colour on the house. If you've never had a garage door that you can open as you come up the driveway without putting the car in park and opening it yourself, or having to coerce the kids to jump out and open the door, you should definitely think about this upgrade when you repaint the house.
Garage doors generally come with their own colour finish but it's quite easy to find something that will match, or at least fit in, with the paint job on your house.
Something newer
Houses built since the 1960s are much more likely to have a garage that was built with the house and not added on as an afterthought decades later. These houses are also much more likely to have a garage door that was actually matched with the other colours of the house, and you may not want to change those front doors or garage doors, as they don't need to be repainted nearly as often as the exterior walls.
Help - I still can't decide!
You can narrow down your choices by deciding what colours would look good on your house. Do you want it to be light and bright, or dark and homey? A cottage couldn't ever be considered stately, so if you're repainting a weekender, think light or bright. A larger house with a big garden, though, can often carry a darker colour, such as blue or green, quite comfortably.
Of course, these general rules still don't tell you what colour will look best on your house. You still have to make some choices yourself, however there's plenty of help out there. The traditional colour charts and patches are still at the hardware store or paint shop. They will also give you a small sample pot of a couple of paints that you might want to see on your walls.
If you're more comfortable working online, there are plenty of simulators and paint colour tools on the internet, such as these. It's a great way to play mix and match and see what is possible. It will show you how different colours would work with your fixtures, your garage, and your doors.
Choosing exterior colours to brighten your home
If you prefer the real world, you might just have to drive around your suburb or neighbourhood so you can see what choices other people have made, and get some inspiration. This is one area of life where it's okay to copy if you really like something, although you probably don't want to copy exactly what your neighbours have done, even if you really love it. Choosing a colour scheme for the exterior of your home can be difficult, as it's a massive decision, but with a little bit of research and lots of inspiration, you can choose the perfect colour.