How To Compliment Your Garage Door With The Perfect Yard And Driveway
Posted by The Kings of Steel | Blog | April 09, 2018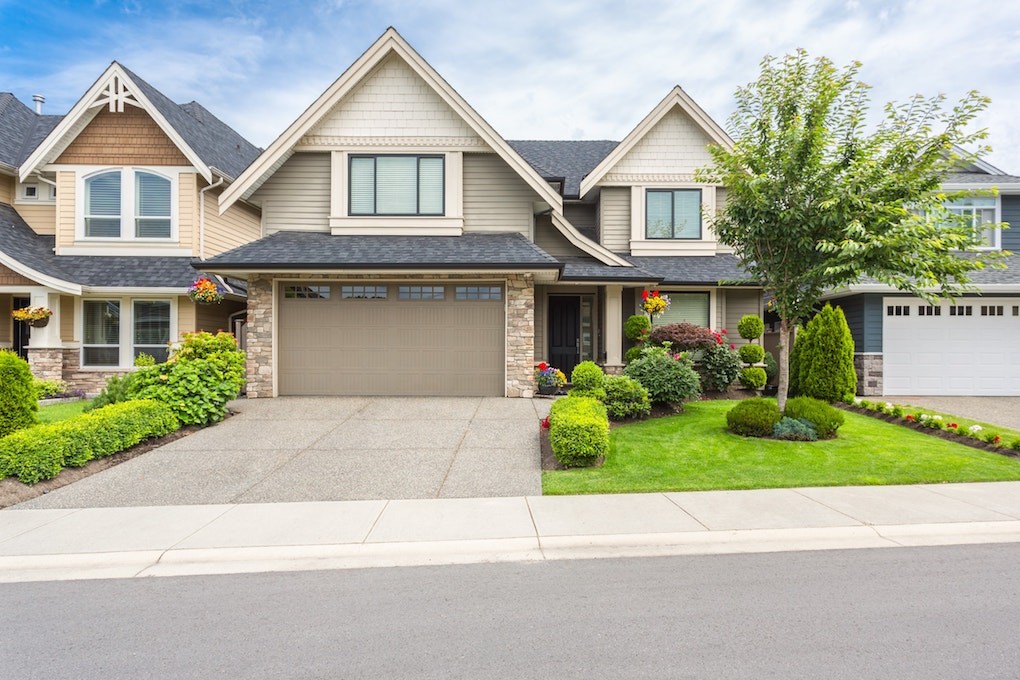 When you think about your home's curbside appeal, your driveway might not be the first thing that comes to mind. Homeowners spend a lot of time landscaping their front gardens and applying the right coat of paint to the gutters, but what about the driveway? It's the first thing people see when they pull up to your house, and combining its design with your garage door can create a dynamic aesthetic. So whether you're looking to sell or just want your house to stand out from the crowd, here's how to pick the best driveway to complement your garage door.
The 6 best materials for your driveway
When choosing the material of your driveway there are many things to consider: durability, functionality and aesthetic appeal. Driveways are exposed to tyre marks, oil spills and general wear and tear, so it's important to select a material that can hold up.
Fortunately, most garage doors are steel roller doors or sectional, which both have a timeless aesthetic that'll complement most materials. So you can take your pick of which material works best for your property and surroundings:
1. Concrete
The best thing about a concrete driveway is that it's easy to maintain, cost-effective and durable. There's also a flexibility in that different patterns can be created or stamped from the concrete. However, it's important to be aware that this material can crack over time.
2. Exposed aggregate
This type of material is a concrete that's created by removing the thin top layer of laid concrete to expose the shells, stones, pebbles and sand near the surface. This process reveals natural textures and colours and has a smooth, fixed, gravel surface. The benefit of this material is that it's skid-resistant and requires very little maintenance.
3. Timber sleepers
Timber sleeper driveways are not only low in cost, they're also an eco-friendly option. You can choose from new or recycled sleepers, which are embedded in the soil, mulch or concrete pads, and combined with gravel give a rough and casual look. This is a great option for rural areas, where a concrete driveway may look out of place.
4. Cobblestones
This is a very inner city look for a driveway and can add a touch of sophistication to your home's exterior. Cobblestone pavers are usually made of pieces of granite and require very little maintenance; just one or two washes each year and pulling up any weeds that find their way through.
5. Bluestone pavers
This is a type of durable sandstone that appears blue in colour. Bluestone pavers are very elegant and come in a range of different shapes and sizes. They'll match beautifully with navy, greys, and dark coloured garage doors.
6. Clay brick pavers
Clay brick pavers are made from clay and other natural materials, making them an eco-friendly choice. If you're looking for a more rich colour, they're a great option and are available in many different shapes and colours. They do, however, require a bit of maintenance as they are more fragile than the other materials. They also need to be washed once or twice a year.
Applying colour theory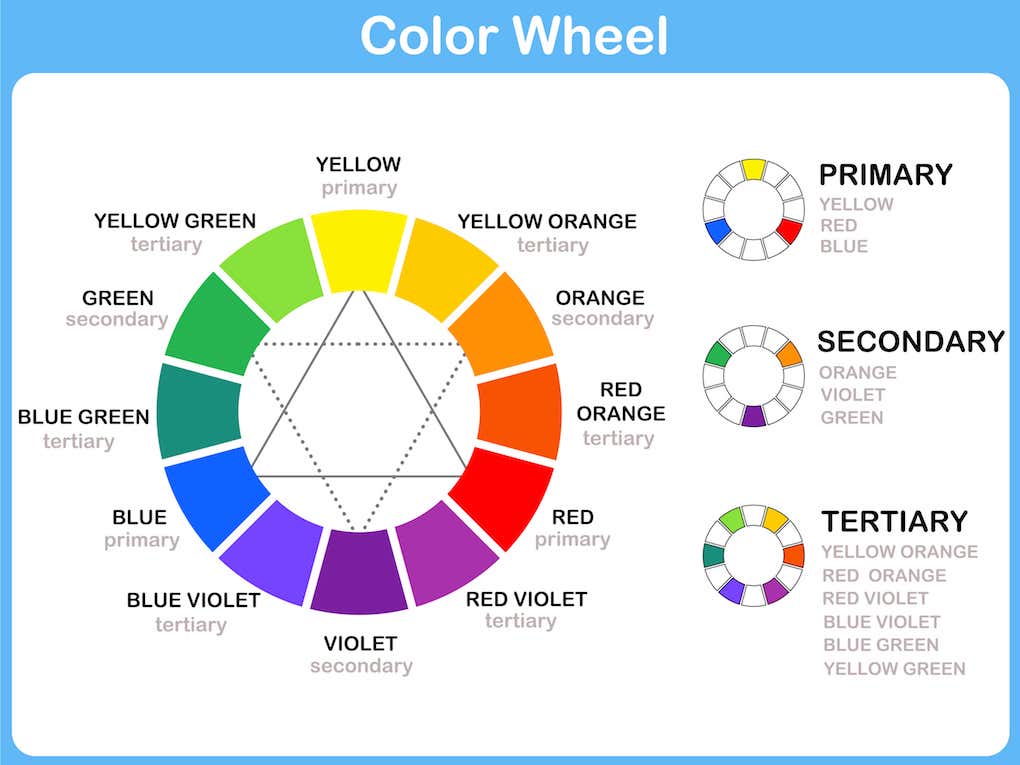 Now that you've selected your driveway material, it's time to work out what colour will work with your garage door. Colour theory involves using the colour wheel and concepts of colour harmony to understand visually how hues relate to each colour. Here are some basic theories of harmony that may help you match your garage and driveway:
1. Analogous colours
Analogous colours are three colours that are next to each other on a 12-part colour wheel. For example, green, yellow-green and yellow are all side by side. Selecting colours that blend into each other is a good way to create a visual continuity between your driveway and the rest of your house. The same applies to shades, so if you're garage door is a shade of grey, choose a paver that is the next closest shade of grey – like concrete.
2. Complementary colours
Opposite to the previous colour theory, complementary colours involves using two colours which are directly opposite from each other on the colour wheel. For example, purple and green. The aim of this colour theory is to create contrast and maximum stability.
So a clay brick paver for the driveway might work well if your yard is full of greenery. However, if you use this theory, make sure to consider the natural tones that surround your home and avoid colours that are too vivid or striking – you don't want it to stand out too much.
3. Warm and cool
You can also use the colour wheel to identify warm and cool hues. Half of the colour wheel (red to yellow-green) is warm, and the other half is cool (green to purple). A warm colour scheme needs touches of cool hues to help it appear well-rounded and complete, as do cool hues which need a pop of warmth. So if you're garage door is a particularly warm tone, such as Heritage Red or Territory, think about how a cool driveway, like bluestone pavers, can balance out the appearance of your home's exterior.
The benefits of increasing your curbside appeal and resale value
We all know first impressions are everything, so it's important to make your home as appealing as possible from the street. Beyond your new driveway, there's plenty of other things you can do to update your front yard. Even if you're not ready to sell yet, making a few changes here and there will help increase your resale value for the future.
1. Landscaping
There's nothing more un-appealing than overgrown grass and shrubs. A quick neaten up of the garden is one of the easiest and cheapest ways to give your whole front of the house an upgrade. Edge sidewalks, remove overgrowth between concrete and bricks, mow the lawn and pull weeds. You should also consider pressure cleaning paved areas, washing windows, and adding a new coat of paint to gutters and window sills.
2. New garage door
If your garage door is looking a bit old and tired, consider replacing it. This is the best opportunity to find a great match for your driveway and can give your whole house a facelift. ARD Garage Doors have some amazing colour options to help you match your brand new driveway. Not only will a new garage door increase your curb appeal, it represents security for potential buyers.
3. Repurposing your garage
You can also add value to your home by increasingly the functionality of your garage. Many people don't use their garage to its fullest potential. Think about insulating it to keep the cold out so it can be used as a workshop, gym or rumpus room for the kids.
Or why not add shelving for storage, throw down some persian rugs and make it into a band studio, or turn it into a pet's paradise with toys and grooming stations for your fur babies? There are many cool things you can do to repurpose your garage and add resale value to your home.
Updating your exterior
Matching your new driveway to your garage door doesn't have to be hard. Not only will you be able to relish the aesthetic boost of matching the two, the give your property a boost in resale value when the time comes.