How To Convert Your Garage Into The Perfect Home Office
Posted by The Kings of Steel | Blog | September 15, 2016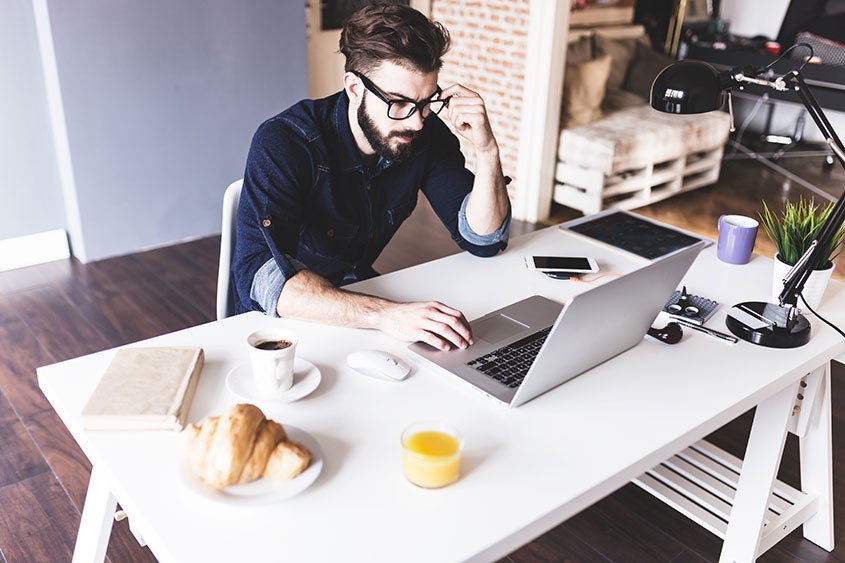 But, when you really think about it, there's a lot of logic in doing so.
A garage is a large space, is generally underused within the home (especially if you don't own a car or can park the car in an alternative location). It is, in fact, typically large enough to house a small business with a couple of employees, and has the added advantage of being spatially removed from the kind of home distractions that can affect your productivity,
If you work from home or you're looking to startup a new business and want to keep the cost of having an office space down, a garage conversion could be your ideal solution.
Here's how best to go about it.
Get council approval
If you're looking to use the garage for business purposes, then you need to seek council approval to convert an inhabitable space into a habitable room. Many people don't do this, and this runs certain risks for being out of regulation. This is especially so if you're planning on having employees and clients coming and going.
Hiring a drafter to help present the plans for the space to council and organise this part of the process is a great idea to ensure things are kept running smoothly.
2. Make the space weather proof and comfortable
Once you've got approvals, the next step is to guard your space against weather conditions – both for the sake of your equipment and your own comfort. Plug any wall gaps, and consider putting up drywall around the space to further insulate it. If there's an alternative way into the garage, such as through a door leading to the house, consider locking down the main entry point and covering it with blankets or curtains.
Finally, invest in a good heater and fan, so you're equipped for all seasons. Garage spaces tend to absorb the full impact of weather extremes, and you'll want to have control over the temperature in order to make the space comfortable in the depths of summer and winter.
3. Consider the ambience
Work spaces that have a negative vibe or ambience don't encourage productivity, so the next step when constructing your garage office is to give the space a great atmosphere. The first thing to consider is lighting; it's unlikely that your garage has windows, and if you're not able to install some, you're going to need to employ an alternative solution. The best way to do this is to print large pictures of natural scenery or other bright, warm images, and hang them around the space.
If the office will lack natural light, make sure you install effective lighting. The space should be well lit throughout, and desks should be placed close to sources of light.
4. Add extra touches to make the space more enjoyable
One of the best reasons for having your own office space is you can design it any way you want. Have a lot of clients come an visit? Some comfortable lounges for meetings could be ideal. Is the space more insular, for just yourself and maybe your employees? Pinball machines, a Friday drinks bar space, fun posters – include whatever works well for and inspires you and your team.
Using some of the space for fun and relaxation is an excellent way to help develop the culture of your business, and something that is uniquely possible with a garage office, thanks to the large amount of available space.
5. Get the latest in technology and set it up right
Make sure you have reliable and effective technology. Many homes have wireless networks now, but often that wireless signal is weak or non-existent by the time it travels the distance to the garage. Buy additional routers or wireless signal boosters to create a stable connected environment in your new home office. Also invest in higher quality technology for data storage, computing, and printing as necessary. Wire it all together in a way that keeps the cords neat and out of the way as much as possible.
And after all that... you'll have a perfect home office! Congratulations!