How To Increase The Value Of Your Home
Posted by The Kings of Steel | Blog | November 20, 2015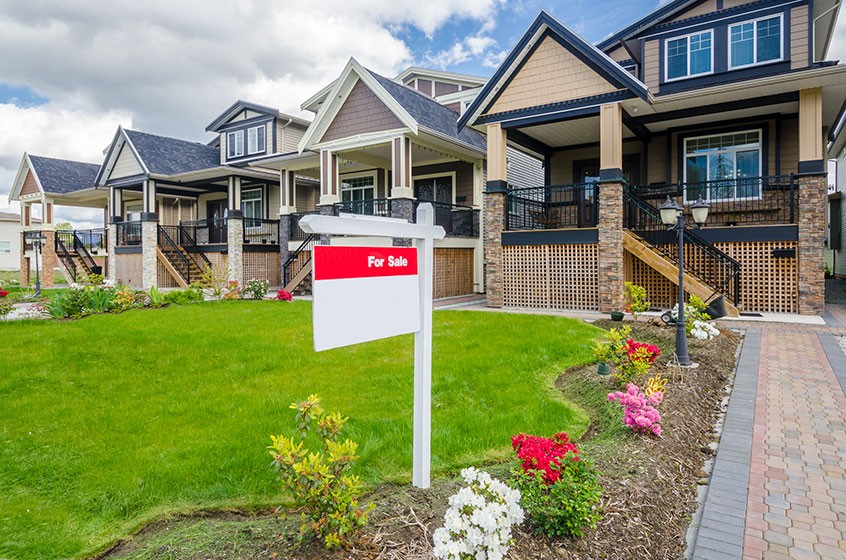 Most people consider their home to be their most important asset. Most, if not all, of your other assets will depreciate in value over time, but usually the opposite is true when it comes to homes. As property values rise it's not only important to keep up with regular maintenance of your home to keep it looking fresh, it's even more important to improve some key features of the house that can see a huge return on your investment in terms of property value increase.
Keeping your home updated with the latest styles and technologies will make your home a better place to live in while you're there and ensure you get as much money you possibly can if and when you're ready to sell. If you're selling but can't afford the more lavish upgrades you've always dreamed of, making some small and low cost improvements can do wonders for the saleability of your home.
Big improvements, big value
A common misconception is that you could actually get more in resale value out of a project than you invest into it. While this isn't true, big ticket items like kitchens and bathrooms are likely to at least recoup near 100% of what you invest into them. This is a big plus for these kinds of improvements as you'll sink quite a lot of money into even a modest kitchen renovation.
If you really need to increase the value quickly because you're about to put your house on the market, improving the exterior of the home will give you some of the best increases. Roofing, siding, and landscaping are some of the first things an assessor will look at when determining the value of your home, so having all of these in tip top shape and using modern materials will be a huge first step in the right direction.
Moving back into the interior, having a modern, energy efficient heating and air conditioning system will have a huge impact on the home's value, as well as updated windows and doors to keep the climate where it should be.
Smaller improvements, also great value
You don't have to spend a tonne just to squeeze every ounce of value out of your house. Seemingly smaller ideas and improvements can also have a big impact on the value. One of the most important things that will help you keep the value of your home is maintenance.
Keeping up with the lawn and other landscaping, keeping gutters clean, having floors regularly cleaned and refinished are all things that will help your home maintain the regular property value increases of the rest of your neighbourhood. Letting any of these things fall on the way side will mean that you actually lose value that you would've gotten for very little investment.
In terms of improvements, making sure that your walls have a nice, fresh coat of paint on them every now and again is a very important and low cost improvement to consider. Another great and low cost improvement would be window treatments. If you can't afford to update your kitchens and bathrooms, then consider replacing only the plumbing and electrical fixtures for a more affordable option that really stands out.
If you have a garage, putting in an automatic garage door system not only adds convenience but also a modern touch to this frequently used area of the home. Being that it's the first thing you see when you pull in the driveway, the garage door is not something to neglect.
Go big with an extension
Adding living space to your home will simply turn out the best value if you can afford it. Adding any kind of extension will certainly be the most costly way to increase value, but it can be worth the price. Adding extra bedrooms and bathrooms will be the best way to add value, but an extra living room or perhaps a dining room are more common reasons for an extension.
If you don't have the property to extend out, you could always extend down with a basement conversion. Doing a basement conversion means adding a basement to a home that doesn't have one. This will add a large amount of living and storage space that can be divided into multiple rooms. Imagine how much value you can get by nearly doubling your home's living space!
If you are too worried about the structural load or if a basement conversion is not possible because you are near the ocean, you could always extend up. Ripping your roof off and adding a second or perhaps third floor to your home will really give your house that wow factor that other, similar houses in the neighbourhood are missing.
This kind of extension will also give you a chance to redesign your roofline, which can give your home that much needed modern touch. Be careful not to go too big though or you will outgrow the neighbourhood. If you ever consider selling, the kinds of buyers looking to spend more will likely be looking in a different neighbourhood.