How To Set Up A Pro Home Gym In Your Garage
Posted by The Kings of Steel | Blog | July 07, 2016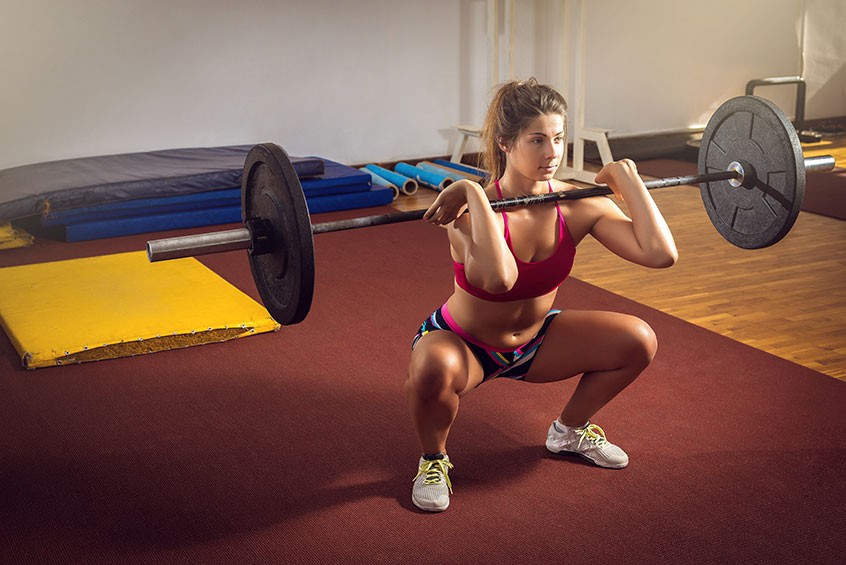 Not only are you simply paying for the equipment that you'll use, and can be tailored to your specifications, but you'll be able to commute from home to the gym in seconds (just open the door!). You won't be paying cost on fees, and you'll be able to stop at any time and relax straight away. Best of all, if you ever find that you don't need a piece of equipment anymore, you can even sell it second hand for a partial reimbursement.
When setting up your new garage gym, you need to be mindful as to how you use your space in order for it to be safe and functional.
The floor in your plan
Let's start with the foundations. A good gym floor is shock absorbent, durable and firm. Popular choices include:
Foam (of various types).
Cork
Exercise mats
Horse Stall Mats
Of these, the most common is probably EVA foam, which carries the single downside of being prone to indenting without good support against heavy weights or equipment. They're also a ridiculously cheap option, and will easily do most people.
For people who aren't on a thin budget for flooring, horse stall mats (or Gorilla\Muscle mats, the more expensive dedicated gym version) are absorbent and durable, but will clock in a pretty penny more.
It's important to get good flooring for your own knees and general well-being as it is for your equipment. You can afford to choose the cost of your flooring, but you can't afford to not use it all together.
Air and light
Nobody wants to be doing squats in a muggy, dim garage. Your next step is ensuring your own future comfort. If don't mind opening up your garage door to the street, or you have existing lighting, you might be able to make do with a natural breeze and the occasional startled passer-by.
Otherwise, it's time to start thinking about your options for both light and airflow. Depending on your setup, your options might range anywhere from a simple oscillating fan to an AC system.
For your safety it is imperative to keep your garage gym well lit. You can do so by installing plenty of new lights to keep the room illuminated. The last thing you want to do is trip over your dumbbells in the dark, or have unfriendly mould growing in the corners.
Only you know the full specifics of your garage\shed. The important thing is to consider your options so that you don't end up with a beautiful, state-of-the-art, but nigh unusable gym.
The plan in your floor
We're back to the floor again, but in a somewhat different way. Now that you have a space, and you're sure that you can use it, it's time to start designating precisely which areas will be used for what.
You're going to need workout zones that have enough room for body weight or aerobic exercises, spaces for equipment or weights, potentially a mirror to view your form, and anything else you might need.
On top of all that, you'll need to consider storage, electronics and cable paths, etc.. Anything further is up to you, but a few extra things you might want to consider are:
A fridge for easy access to snacks or drinks
A radio or dock for your mp3 device to keep yourself motivated with music
Plenty of storage space. That includes racks for mats and equipment, shelves for your radio, and towel racks
You can never have enough airflow. Even if you weren't planning on one, consider keeping an oscillating fan around for swelteringly hot days
A full-length mirror for form checks
A whiteboard\blackboard for goals and motivational phrases
Keep this plan in the forefront of your mind when designing. It's very important, especially in a small space like a garage, that you're maximising its potential.
Choose and set up your equipment
Now you need to populate your gym with equipment. Some pretty standard gear would be:
Cardio equipment, including a treadmill, bike, row machine, cross trainer or step machine
An assortment of weights, adjustable barbells and dumbbells
An adjustable bench
A stack of resistance bands
Set your equipment up, populate your utilities, and you're done!