How To Turn Your Garage Into A Zen Yoga Space
Posted by The Kings of Steel | Blog | October 15, 2016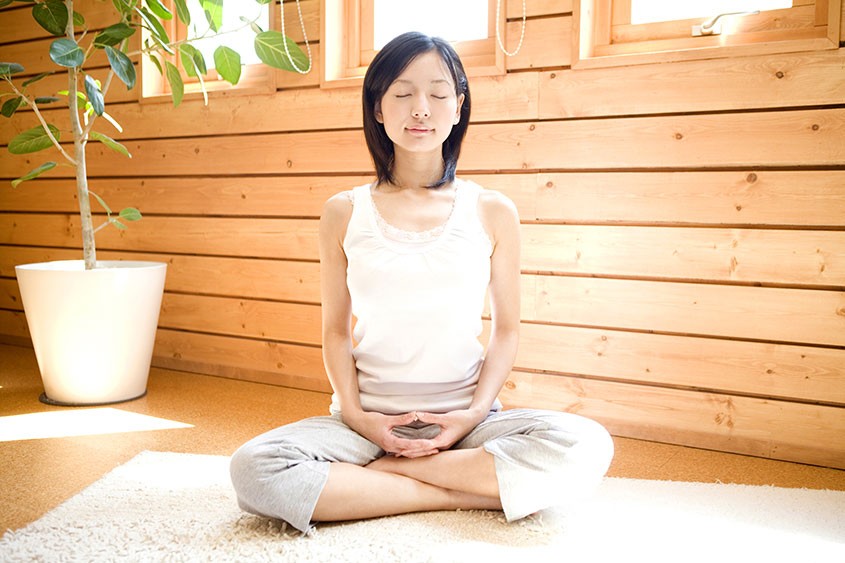 If so, you may want to consider converting your garage into a Zen yoga space, where you can practice to your heart's content. Having your own space to develop and deepen your practice can enable you to commit more easily to regular at-home yoga sessions, without having to practice surrounded by the kids, the dog, and distracting household clutter and tasks.
Furthermore, as leadinghealth specialists suggest, taking time to practice yoga is beneficial for both your physical and mental health. We can't think of a reason not to create your own yoga space!
Your environment affects the quality of your yoga practice
As a devoted yogi, you're probably already well aware that the quality of your environment can significantly influence the quality of your practice. If your practice area is too noisy, too hot or too cold, or if there's distractions galore, you'll never be able to fully switch off and concentrate on what you're doing. By designing a yoga space in your garage, you'll be able to create the perfect conditions that will allow you to focus on your practice, which in turn will give you the impetus you need to get on your mat.
Designing your yoga space
You'll need to consider how different materials, the lighting and the overall feel of the space will affect your practice. You'll want to be warm without being too hot, you'll need the lighting to be easily adjustable for savasana, and you'll need to have some kind of sound proofing, so that you won't be distracted by external sounds. You'll also want to consider what kind of atmosphere you want to create - do you want to go for a minimalist look, or would you prefer something a little more cosy?
Consider insulation for the perfect temperature
Unless you prefer to practice Bikram yoga, you'll want a space that's neither too cold nor too warm. An un-insulated room is likely to be cold in winter and hot in summer, even if you do have heating or air conditioning. If your garage doesn't already have insulation and isn't well sealed, you may want to install insulation and drywall.
The environmental impact of your renovation
As a yogi, you'll no doubt feel a strong connection to the earth, so you may want to consider the environmental impact of the materials you use in your renovation, particularly in terms of insulation. Try using insulation made of recycled materials, and use sustainable natural materials for floors, walls and furnishings, rather than synthetics.
Choosing your floor
Many yoga practitioners prefer to practice on a light-coloured floor made from sustainable woods, with Bamboo becoming increasingly popular due to its warm texture and the soft feeling it gives underfoot. For an even softer feel, you may want to consider laying a cork floor. Naturally flexible, with a structure that makes it warm in winter and cool in summer, it's the perfect choice for a yoga studio. However, both cork and bamboo can be expensive, so if you have a limited budget you may want to cover your floor with a good quality vinyl or laminate floor.
Selecting a Zen-like colour scheme
The colour of our environment has a big impact on us emotionally. If you're looking to create a Zen like atmosphere in your home-yoga studio, try incorporating natural colours, such as soft or earthy greens, gentle yellows, pale blues and clear whites. Another alternative is to opt for wooden panelling, as this will lend a natural harmony to the space and to provide extra insulation too. No matter how you choose to decorate your walls, remember to ensure that the surface is smooth and offers a comfortable and stable base for your wall-supported poses.
Getting the lighting right
Lighting is very much a personal preference, and getting it right for you personally will go a long way to making your new yoga space an inviting and pleasant place to be. Some people will prefer natural lighting, which may not be an option if your garage doesn't have a window, while others will prefer lighting that can be controlled with a dimmer switch. Recessed or uplighters can be less harsh than a central pendant light, particularly if you choose light bulbs in a soft colour such as soft yellow, soft pink or soft white.
The finishing touches
To make your new yoga space personal to you, you may want to add a few finishing touches such as a mirror to check your poses, a statue of Buddha, a few green plants and some restful prints. You'll probably also want some sound equipment to play some relaxing music while you go through your sequences. Once again, this is all down to taste. Some may find these additions a distraction.
Enjoy and use your yoga space to deepen your practice and awareness
Above all, your yoga room is a place to reconnect with your awareness and deepen your practice. So, once all the renovations have finished, ensure you make a regular date with yourself to get on your mat and enjoy your newly created Zen yoga space.