Mistakes To Avoid When Buying A Garage Door
Posted by The Kings of Steel | Blog | August 10, 2018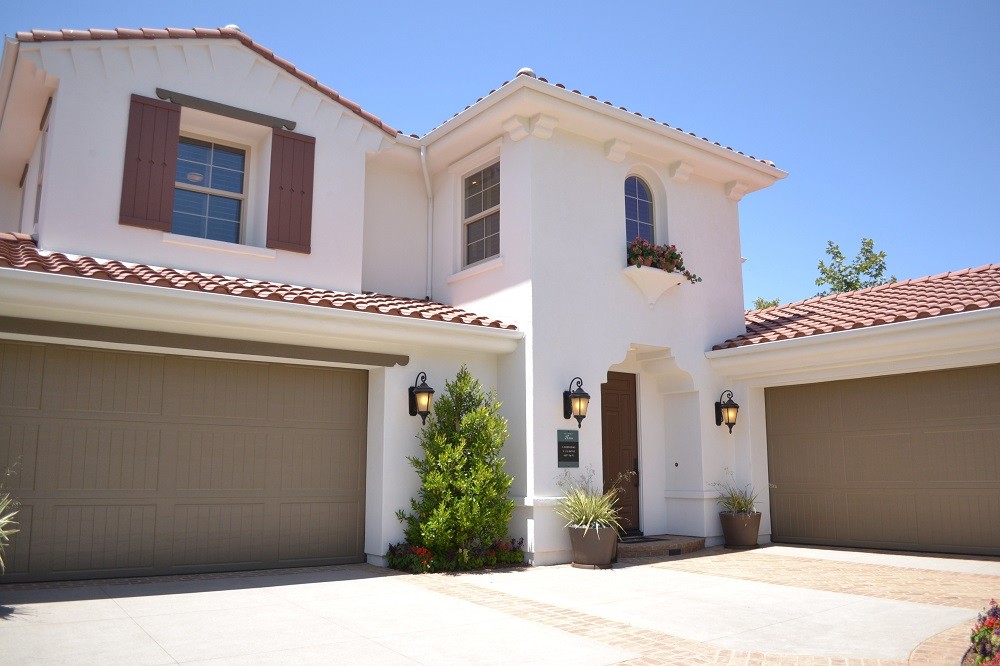 A good garage door will last decades, so it makes sense to spend a little extra time and effort making the best choice possible.
There are many options to consider when purchasing a garage door, from type of door to material and even the size of the motor. Since garage doors can be quite expensive if you make the wrong choice, it is worth putting in the effort up front to prevent costly rebuilds.
Sizing Up
First - get measured by a professional, you need an idea of the dimensions when you start to shop and the size is the best guide to how much the new door will cost. Knowing the size will help you create a budget and stick to it.
Type of Door
There are three main types of garage door:
Sectional garage doors are usually constructed of at least three but usually more panels that slide up and overhead into the ceiling of the garage. Sectional doors occupy the same amount of internal garage space as a tilt garage door but have one main advantage - they do not require any space outside the garage to open since each panel folds up inside the garage individually.
Roller doors are usually constructed of corrugated steel and roll up and down inside the garage via a pre-loaded spring. Similar to sectional garage doors, they allow you to park a vehicle close to the garage because they don't need any additional space to open.
Tilt garage doors are constructed from one large panel that swings up and over into the ceiling of the garage when open via a track. They can look quite simple and are a little old fashioned these days with a big downside that since the door swings outwards with it's full length, you must stop several feet in front of the garage to avoid being hide by the door when it is opened before you can enter the garage.
Material
The material you choose depends on what look you are going for in your property and your budget. The weather conditions and environment can also play a part in this decision, as will how often you want to maintain the door.
Rust-resistant aluminium is ideal for the humid environments found in parts of Australia and near the coast.
Steel doors offer the broadest range of colour, insulation, and price options and is usually the least expensive option.
Wooden garage doors are popular in modern houses, offering custom designs for a truly one of a kind look. Wood does however require the most maintenance, mostly around renewing the seal and being sure to check for rot along the bottom of the door.
Composite wood is a popular compromise, it looks like real wood, but the wood composite is moisture resistant so does not need to be maintained as thoroughly
Fiberglass is durable, and can be shaped into any design you wish, including faux wood grain.
Vinyl is a relatively new garage door material. It is durable and offers low maintenance
Insulation
Most garages aren't heated, but your garage door can still impact your home's energy efficiency.
If your garage is attached to the house, your best bet is to purchase an insulated door, especially for double story houses with rooms above the garage. It will help reduce both noise and the electricity bill.
Insulated doors tend to be tilt or sectional, but there are also insulated roller garage doors available, using an aluminium filled with polyurethane foam. This can be difficult to find in Australia and can be expensive, so think carefully about what type of garage door suits your living arrangements.
Motor Matters
The vast majority of homeowners go for an automatic garage door, so thinking about the size of the motor is another consideration. Similar to other electrical devices in the home, you need to make sure that the motor you choose is the right size for the door. A heavier door made of steel or wood will need a bigger motor than a single garage roller door. Check with the professionals to make sure you aren't overpaying unnecessarily for a high horsepower motor or buying one that is too small.
Safety First
A new trend in garage doors is safety sensors that can detect if something is in the path of the door when it is closing and automatically stops. This can be very important if you have children or pets, but this will be an additional cost so is something to consider up front when creating your budget.
With the right care and choice, your garage door will last for decades, so a little bit of upfront thought into how the garage door will fit into your property and your lifestyle can prevent expensive mistakes. If you go through these options, you will be making an educated choice and ensuring that you are happy for years. ARD Garage Doors can help you decide what type of garage door is right for your home. Contact us now for assistance in making the right decision for your home.