The Boat Series Part 1 A Guide To Restoring Your Boat
Posted by The Kings of Steel | Blog | March 25, 2017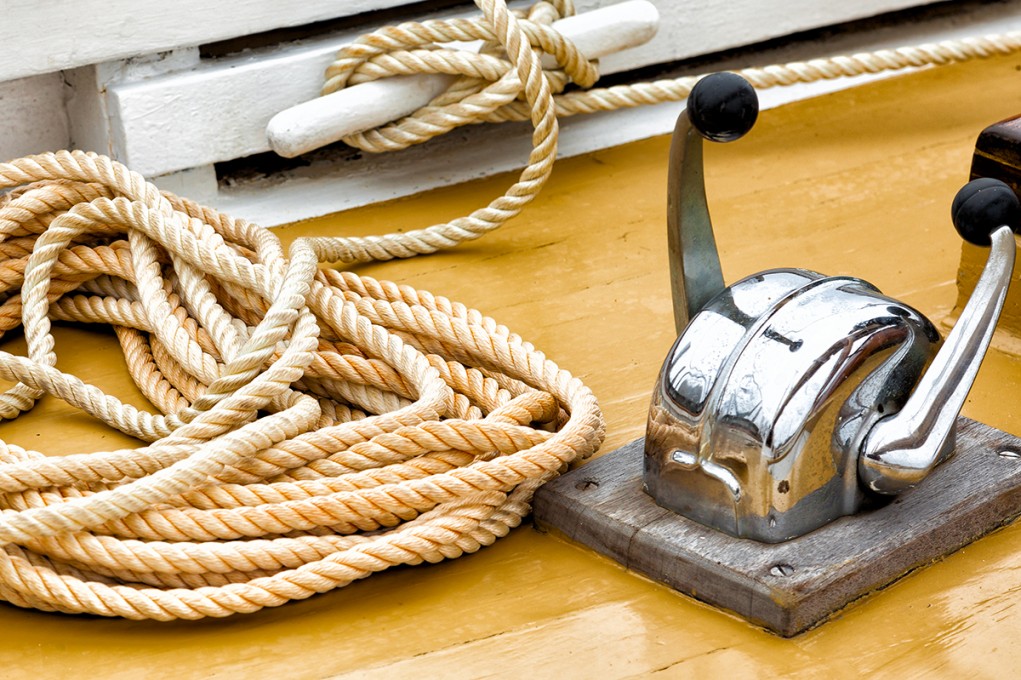 The whole project needs to be carefully assessed to determine whether you have the time, the money and the aptitude for such a job, or whether you'd be better off simply buying a boat with the work already done. Here we take a brief look at what's involved in restoring a boat, and provide some tips on what to do and what to avoid.
Buying your boat
Buying a boat to restore is a lot like buying a used car. It involves scouring the classifieds and the boat yards looking for a craft that ticks the right boxes. It could be a repossession sitting in a marina back lot or someone else's project that never got finished. There are hundreds of old boats out there crying out for a new lease on life and just as with a used car, you need to choose wisely to avoid ending up with a lemon.
The best way to avoid this is to enlist the help of those in the know. Just as you would take a mechanically minded friend with you to look at a used car, so you should take someone who knows a bit about boats with you when viewing your restoration project.
And even if they can't see anything particularly bad wrong with it, you should then have a surveyor go over it before you consider buying. A survey report will provide you with a list of faults which you can use to help you decide whether a restoration is worth your while and it could also help you negotiate a lower price with the seller. In the short term, a survey will cost you a fee, but it could end up saving you a lot more in the long run.
What type of boat?
Deciding what kind of boat to restore starts with making a choice between wood and fibreglass. These are the two main types of materials used in old boats, and wood is by far the most popular. Whether it's a dinghy or a cabin cruiser, the classic wooden boat is usually what every DIY-er dreams of restoring to its former glory, due to its solid good looks and the replaceability of its individual parts.
Fibreglass has its following too, and there are plenty of old speed boats and runabouts out there that could be brought back to life with a bit of patching and a good coat of resin. Whether you choose fibreglass or wood should come down to which material you feel more comfortable working with, and how far your budget will stretch.
Things to look out for
Whichever type of construction you choose, your boat must have the following general qualities;
It should be basically sound and not need extensive rebuilding of structural elements. In other words, the restoration should be more cosmetic than systemic.
It should have a sound engine and no major wiring or plumbing problems, as these are the most expensive systems to replace.
It should be no bigger than a; you can afford, b; you can restore yourself and c; will fit in your garage or back yard.
Costs to consider
Restoring an old boat is an expensive business. The boat itself should not cost that much, particularly if it needs a bit of work, but buying new parts for it and replacing old worn out fixtures and fittings can soon add up, so make sure you have the money to see it through.
Using your own labour is one of the biggest savings you can make. Your sweat equity can be worth about 30% of the total cost. But, be prepared for some jobs that you'll have to have done by the experts.
All those little incidentals will soon add up too, like fasteners, sandpaper, caulking, cleaners, clamps, screws, bolts and nuts and unless you have a fully equipped workshop, you'll also need power tools as well.
Restoration tips
Even if you're not a professional boat builder, you should try and achieve professional results in your restoration work. Plan the results you want and if you don't have the necessary skills for a particular task, learn from books and the Internet and get advice from the experts.
The first stage of any restoration is to strip your boat back to basics so you can see what's damaged and what needs repairing or replacing. Remove the hardware, seats, floor, instrumentation, windshield and if necessary the engine and clean everything from stem to stern.
Then, if it's a wooden boat, check the deck floor, seat bases and particularly the transom for evidence of sagging, rot or decay. If you find rotten wood, strip it out and replace it with marine-grade plywood or a modern cored composite.
Once your boat has been made structurally sound again, you'll need to refurbish the finish, which will either be oil or varnish. If it's oil, apply two or three coats of linseed or tung-based oil over several days and if it's varnish, lay on thin coats using a polyfoam brush to prevent 'solvent lock', a condition where the top layer cures but the layers beneath remain wet.
If your boat is fibreglass, look for signs of cracking or crazing in the fiberglass around fixtures and fittings such as cleats. Spider cracks are also a common problem. These are small cracks in the gel coat that sits on top of the fibreglass coating which, if left untreated can lead to leaks. To fix these you will need to grind out the cracks with a Dremel tool and recoat the area with a fresh gel coat.
Another common problem is gouging, where a sharp object has scraped the hull and penetrated the fibreglass cloth. This is repaired by cleaning and sanding the area, patching with layers of fibreglass cloth and adding a coat of resin mixed with hardening catalyst with each layer.
The finished product
At the end of it all, after numerous setbacks and weeks or months of scraping, sanding, filling and painting, you'll hopefully have a restored craft that looks even better than it did when it was new.
And even though it may have cost you a pretty penny, you'll know it was totally worth it, because you will have given it back its original character, added a touch of your own and saved a little piece of maritime history.