The Ultimate Guide To A Successful Garage Sale
Posted by The Kings of Steel | Blog | March 15, 2017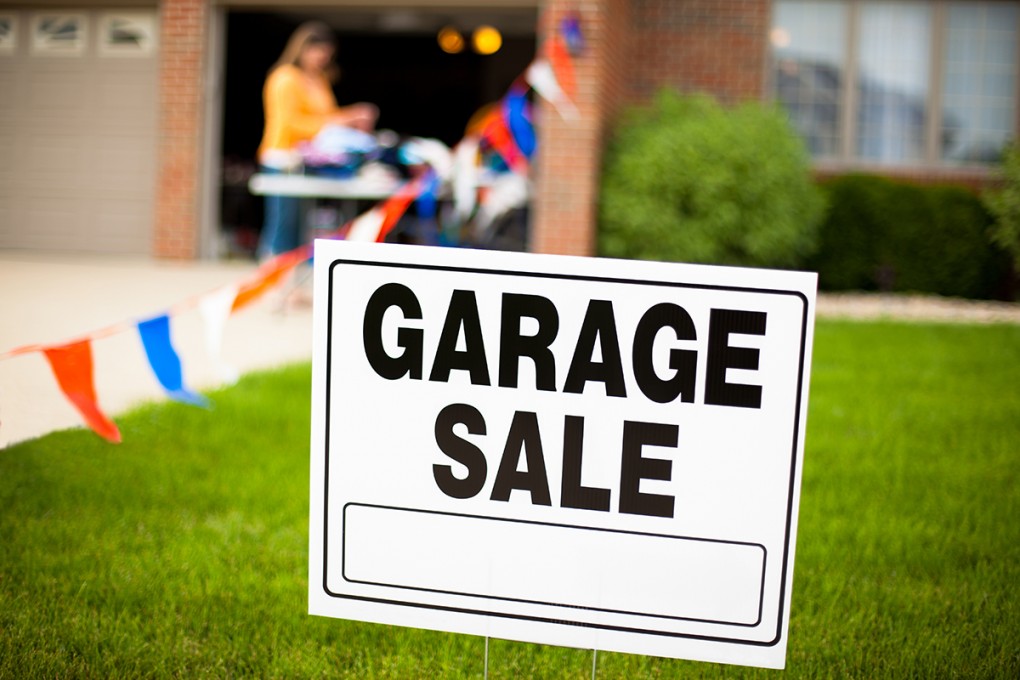 But to sell as much as possible and maximise your profits, you need to do things properly, including using the tips and suggestions offered here for holding the ultimate garage sale.
Choosing the right time and location
The first thing to work out is when to have your garage sale. If you live in a climate with cold winters and hot summers, the best time of year to hold your garage sale would be in spring or autumn. And no one's going to come out in the pouring rain, so follow the local weather forecast and try to have it on a sunny day, if possible.
Most people work during the week, so plan your garage sale for a Saturday or Sunday to attract more people and start early rather than later while it's cooler. Expect dealers and professional garage pickers to show up before the advertised time to try and get first pick of your prize items.
Do some promotion
No one will come to your garage sale unless they know about it, so advertising is vital. You should start advertising a couple of days before your sale and use every means available to get the message out there. This can include;
Posters – Hand written signs on stiff card attached to power poles, fences and in shop windows around your neighbourhood. They should include the address, date and time and type of items being sold.
Online – Put an ad on local trading sites such as Gumtree, advertising when and where your sale is and perhaps including a photo or two of the more expensive sale items.
Signage – You will need more signs in the streets immediately surrounding your home. These should simply say Garage Sale and have a large arrow pointing in the right direction.
Having your goods displayed well
The way your goods are displayed plays a big part in how much you sell. If everything is just piled around or dumped in boxes, many people won't take the trouble to go through them and you will miss out on valuable sales. You should display your goods as if it were a department store, with similar items grouped together (i.e. gardening goods, kitchen items, clothes, toys etc).
Put the items you most want to sell at the front where everyone can see them, and if you're selling electrical items, have a power supply handy so people can make sure they work before buying them. Hang clothes on garment racks, display books and DVDs so people can see their titles and lay smaller items on makeshift boxes and tables, draped with cloths to show them off.
Make the most of your hot sellers
Items that sell well at garage sales include power tools and gardening equipment such as lawn mowers, whipper snippers and hedge trimmers. These are expensive to buy new, so price them realistically if they are in good working order.
Children's toys, clothes and baby items are also in high demand, such as high chairs, play pens, prams, tricycles and wading pools. Having a baby is an expensive business and a second hand high chair for a fraction of the new price is hard for a mum to pass up.
Other great sellers at garage sales include furniture, antiques, tools and whitegoods, although when selling fridges and washers, make sure people don't expect you to deliver them as well, or if they do, charge them accordingly.
Money talk
Everyone comes to a garage sale expecting to haggle, so price your items realistically low, but with a small amount of haggling room built in. People expect a bargain at a garage sale, so always price lower rather than higher, because at the end of the day the object of the exercise is to get rid of your unwanted items.
Bundle items together to encourage impulse buying (i.e. 3 books for $2) and cross sell items whenever you can (i.e. the jerry can of fuel paired with the lawn mower). Use big colour coded price stickers and set consistent pricing (i.e. blue = $2, red = $5 etc).
Make sure you have a lot of change as people will want change for ridiculously high notes. Invest in a bum bag and fill it with around $20 worth of every coin and make sure you organise this ahead of time, as banks aren't open on the weekends.
Putting it all together
As well as the essentials, there are a few other things to keep in mind when running your garage sale;
Make sure you have a shady spot to sit where you can see all the comings and goings in your yard.
Make sure your front door is locked, as people have been known to wander indoors during garage sales.
Don't be pushy with people. Say hello as they arrive to make them feel welcome, but remain seated and let them come to you.
Try and arrange to share your garage sale with a neighbour or friends and family, as this will increase what you have to offer and double the number of helpers.
Holding a garage sale does take some work and planning, and it can be a stressful time if you don't know what you're doing. So, hopefully by following the few simple suggestions made here, you can streamline the process and enjoy a successful day culminating in an empty garage and some well-earned money in your pocket.