Which Garage Door Is Right For My Style Of Home
Posted by The Kings of Steel | Blog | November 28, 2017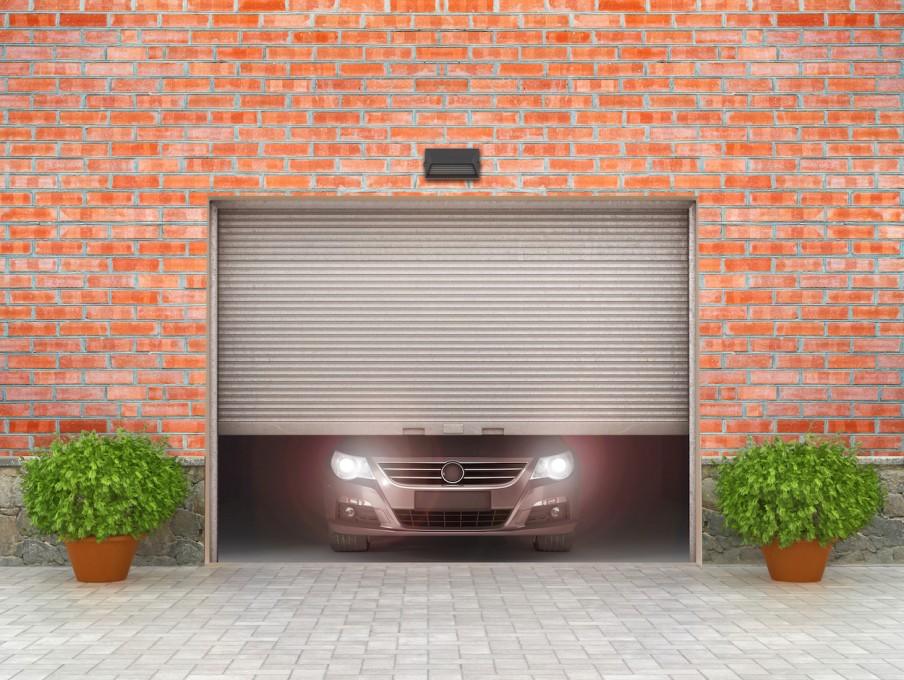 The front of your house is the first thing people see when they visit your home. The impression it makes is known as 'curb appeal', and whether you're trying to sell or simply wanting to stand out on your street, the look of your house and the garage attached to it is an important part of the equation.
And it doesn't matter how appealing your house may be, if the garage is old or doesn't match the rest of the façade, the overall impression will not be a good one.
Fortunately, there are a lot of design options available for garage doors these days and simply installing a new door that's more appealing to the eye and architecturally appropriate can lift the look of your home and add thousands to its value.
This article looks at some of those design options in more detail and offers suggestions on colours, materials and architectural styles when purchasing a new garage door for your home.
Materials
Garage doors are available in a variety of materials, each of which has its own merits and drawbacks. Some of these include;
Wood – has a rustic charm that can be very appealing. It costs more than other materials and requires more maintenance and repainting, but you can opt for a cheaper 'wood look' door made from something more durable such as steel or aluminium.
Aluminium – a low to no maintenance material that's lightweight and rustproof, making it ideal for coastal environments where salt is an issue. It is less durable than steel however and prone to denting.
Steel – much sturdier than other materials and its strength makes it ideal for locations where strong winds can be a problem. Steel is available in a wide variety of styles, colours and finishes, but it can begin to rust if scratched or dented, so some maintenance may be required.
Fibreglass – a door with a fibreglass or pvc overlay is more durable than metal or wood, but it can crack if it suffers an impact. This type of door is newer to the market and offers a wide choice of styles and designs.
Location
Where you live can also dictate the type of garage door you opt for. Different locations and climates require different materials including;
Coastal environments – living by the sea means salt in the air, which is notorious for rusting and corroding many types of materials. Aluminium is the best protection against rust, although certain types of steel produced these days are rust proof.
Cyclone or hurricane regions – high winds can wreak havoc on a garage door and steel is the best protection against this, with many steel garage doors now available that are damage-resistant and built to withstand high force wind conditions.
Very hot or cold climates – if you live in a region with extremely hot summers or bitterly cold winters, a fibreglass garage door may be your best option. Fibreglass is a great insulator and unlike wood, is resistant to splitting or cracking in temperature extremes.
Style of home
The architectural style of your home will have an influence on the type of garage door you choose. For example with a traditional Victorian or Georgian style home you might want to go for a coach house/stable look with wood panels and some decorative hardware such as iron hinges or handles. While for an Edwardian style home, many people choose a door with raised panels or arch-top divided-light windows that complement those in the home.
But this doesn't mean your garage door has to mimic the look of your house. For example, if your home has a lot of stonework, consider a wooden garage door, if it has stucco finishes, you might want to opt for a modern aluminium door, and if it has plain old siding, the colour and design will be more important than the materials the garage door is made from.
A good rule of thumb is if it's traditional, choose a garage door that blends in with the overall look of the home. And if it's contemporary, pick a style that is in keeping with the overall style of architecture, while making a statement as well. For example, if you're set on a modern aesthetic a steel garage door, which comes in a variety of styles, can be matched with contemporary stone pavers for a simple, sleek look.
Colour
One way you can do this is with colour. If you want to make your garage door blend in with the rest of your house, painting it the same colour or shade is an easy way to achieve this. And if you want to make it stand out, painting it a different colour or a more striking variation on the colour of your house can also work well.
Avoid using too vivid colours or extreme contrasts as you could simply be creating an eyesore. Rather, match the door's colour to a feature of the house such as the window trims, gutters or roof, so that there is still visual continuity between house and garage.
The bottom line
The thing to remember is whichever style you choose, your garage door must still be built for the job. It needs to provide easy access to your vehicles, no access to intruders, and be able to stand up to the elements when required.
And ARD Garage Doors achieve all these things and more. Our roller doors are custom made to any size, use the latest colours from the Bluescope Steel Colorbond range and are built tough to last, featuring;
Hi-tensile pre-painted steel construction
A centre axle drum to prevent distortion in strong winds
An aluminium bottom rail for added strength and large neoprene weather strip to keep out water
A tamper-resistant lock
Heavy-duty roller guides and double-edge webbing for smooth, easy rolling.
ARD Garage Doors not only look good and complement your home, they do what they're designed to do as well. Click here to find out more.